21:30 Slew to M85
Camera -23°C, focus point 74534, temperature 15.81℃
Frame & Focus / Plate Solved / Centred
21:38 Autofocus Run – Failed.
21:50 Integrating M85 Event 1 Frame 1 for 300 seconds
Lost guide Star
22:13 Switch Guider to SW Lodestar
Integrating M85 Event 1 frame 1 for 300 seconds. Aborted run as M85 approaching the meridian and guiding graph was not looking good. Guider not calibrated.
Meridian flip to Chertan in Leo, Tak FS-102 now on top of configuration, Esprit below the OS 12″ so will be the better to guide with the QHY5 MiniGuideScope attached to the FS-102.
22:51 Slewed to a star field near Chertan for Auto Focus run. Start focuser position 72885, final focuser position 72178 ….. nice graph.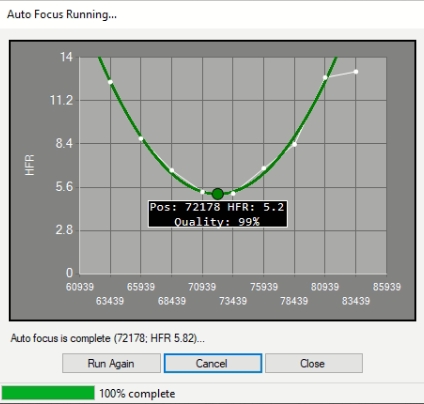 22:56 Calibrated QHY5 MiniGuideScope guider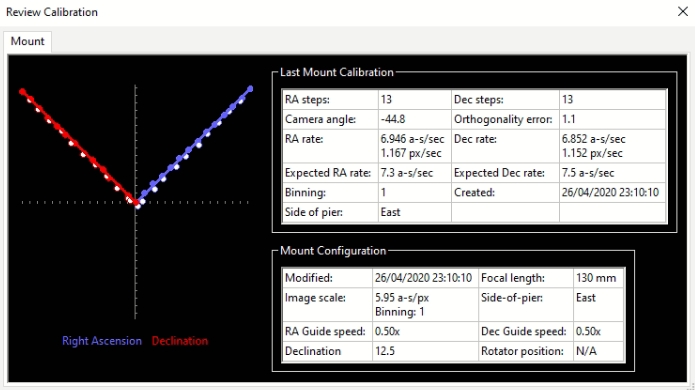 23:08 Calibration suceeded, guiding.
Stoped guider and slewed to M85 which had just crossed the meridian.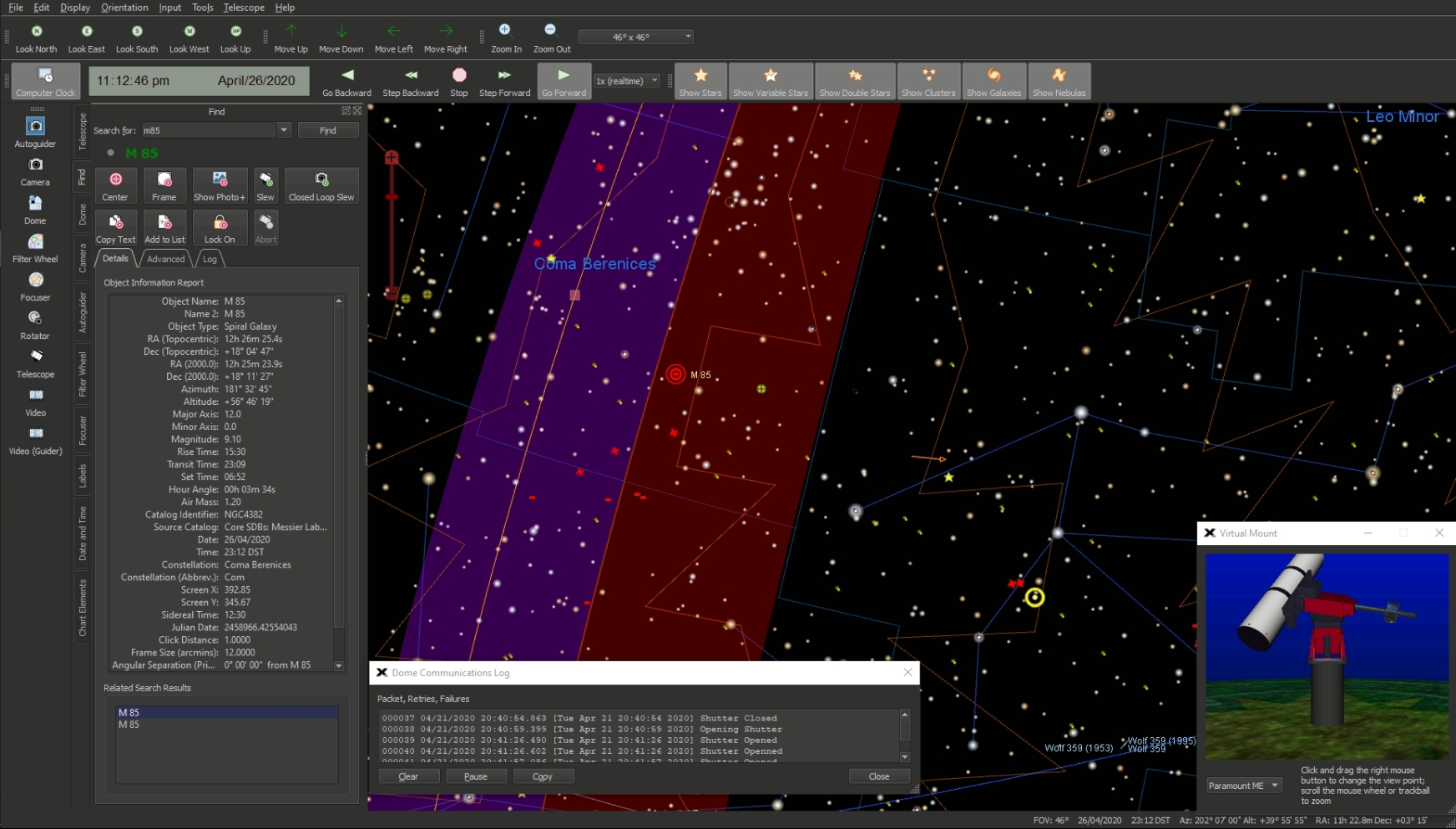 Frame & Focus / Plate Solved / Centred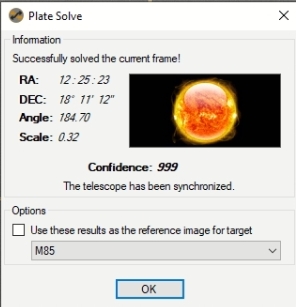 23:21 Integrating M85 Event 1 Frame 1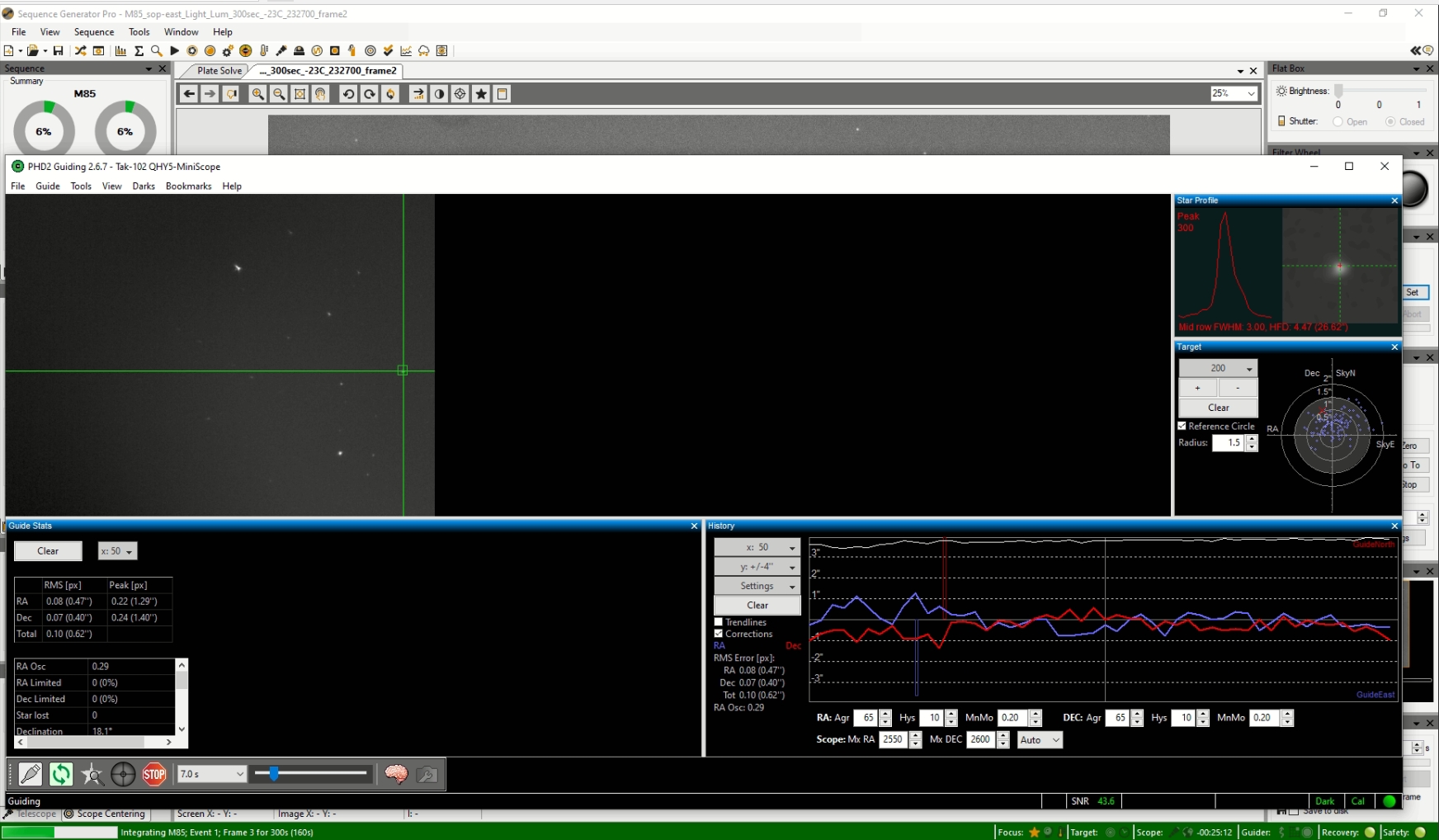 23:44 Telescope connection lost due to poor communication
23:48 SGPro reported USB error – lost FLI Focuser. FLI connects Ok in The Sky X.
Fix is to click on the spanner in SGPro for the Focuser and Rescan, Focuser now reconnects.
00:01 Re-centered M85
PHD2 restarted as it appeared to have hung.
00:12 Integration new Luminance sequence Event 1: 180s, Event 2: 300 seconds.