Viewing time period – 17:43 – 17:48
EXOPLANET – HAT-P-20b
Slightly hazy right now but I have opened the dome up and turned the cooling fans on the 12″. Slewed to Atik, a mag 2.8 star in Perseus and aligned the scope.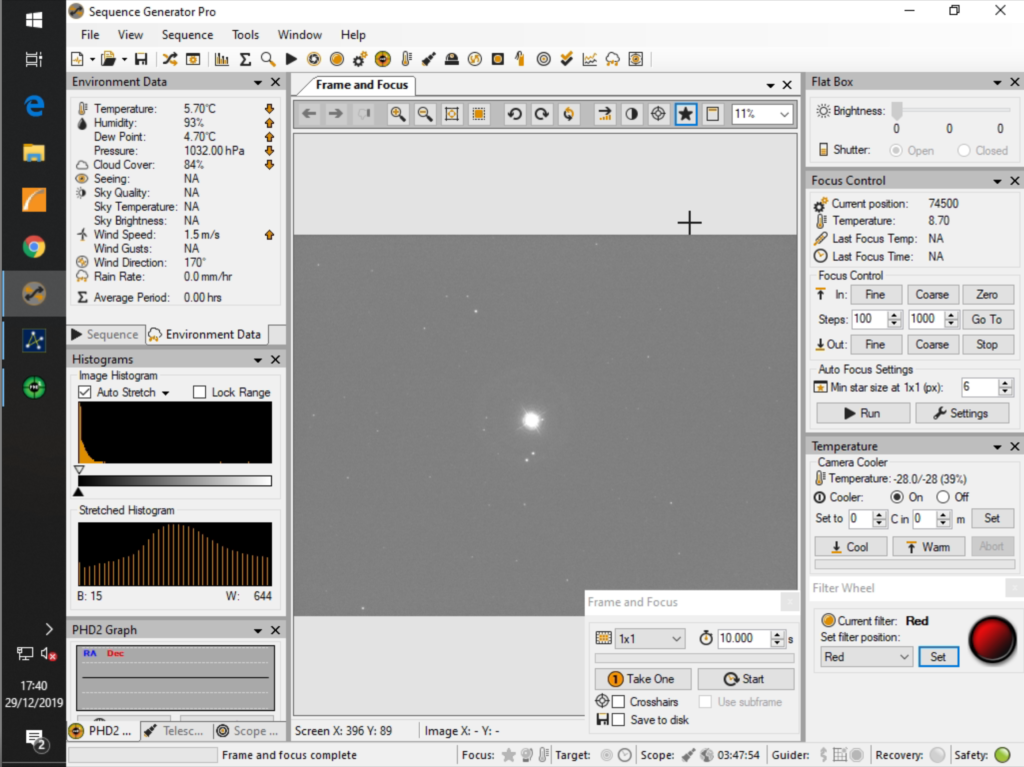 So the star was almost in the centre when I slewed the scope to it, a slight tweak and now synced on it centrally. The Hitec Astro weather station reports slight haze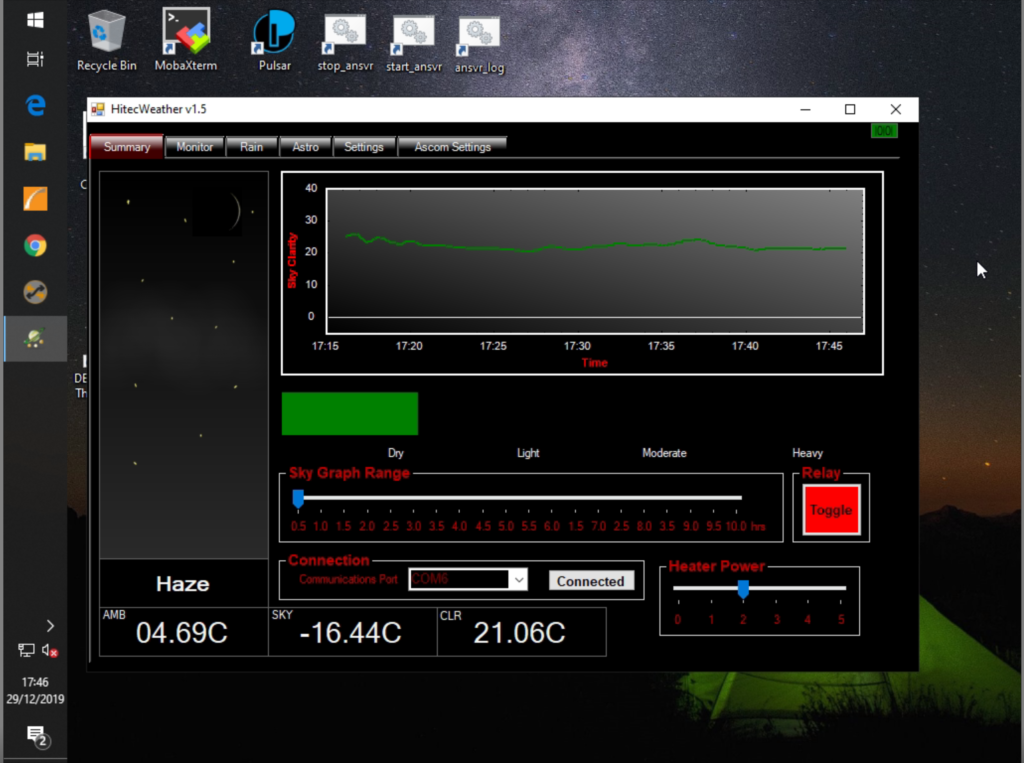 Gingergeek installed a new Intel Windows small form factor computer recently in replacement for the RPi so we could run the AllSkEye software and see if the loss of one of the colour channels was software or hardware. Here is tonights image, which still needs colour calibrating during the day.