19:00 – 01:12

Tonight I traveled 50mins and 26 miles to Combe Gibbet, a high point for us in the South of England called the North Downs in Berkshire, which at 940ft above sea level places it in the wind, so it is cold but affords a distance from many towns, so it is dark. The is indeed a Gibbet at the top if one should want to take a hanged man or woman and display them for all the surrounding villages to see ? very barbaric, but part of our history.
The car was packed with various astronomy gear, the Mak180 for Lunar and planets.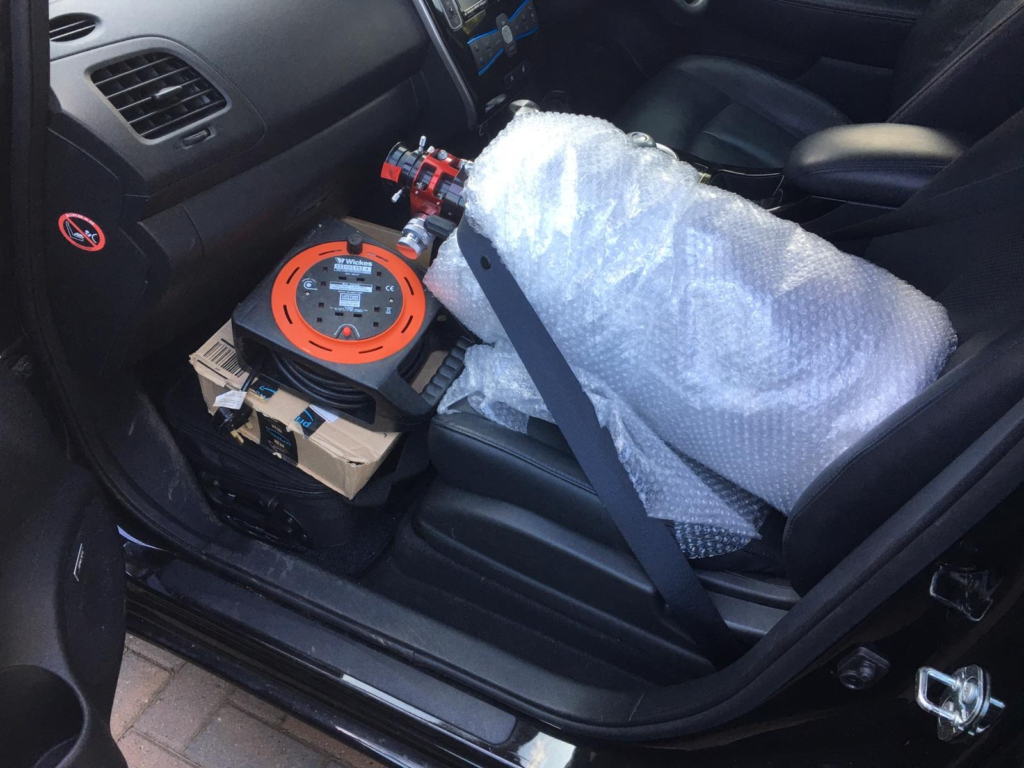 The Esprit 120 ED Pro.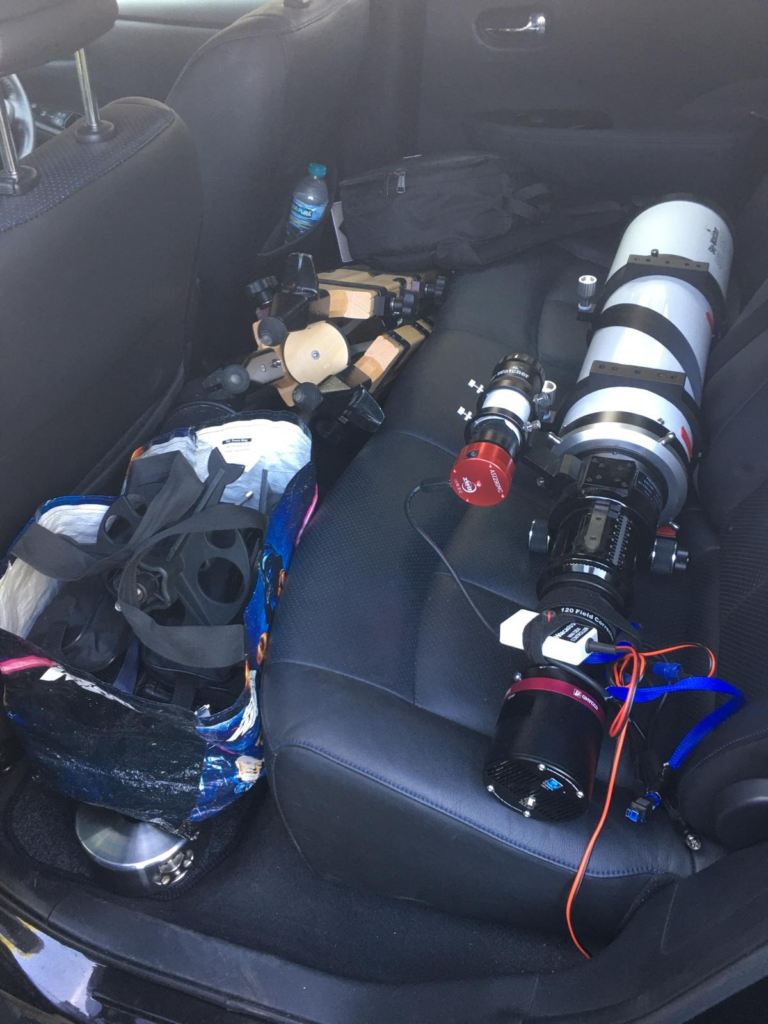 And of course the Altair Astro 4″ binoculars with my Paramount MyT mount.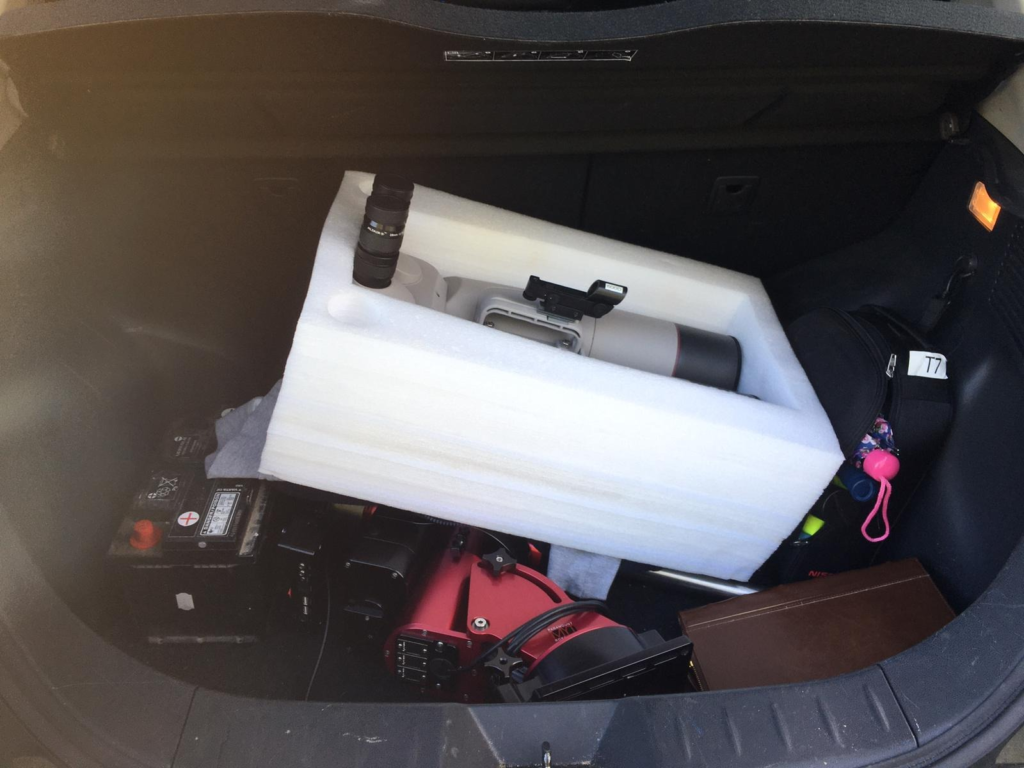 I met a a social distance my friend Lawrence who was in a much better car than myself more suitable for the off-road terrain of getting to and just past the gibbet. Lawrence brought his trusty binoculars and his deck chair. Meanwhile I setup the 4″ Altair binoculars, the Mak180 OTA on the Paramount MyT and my Canon 6D on a tripod.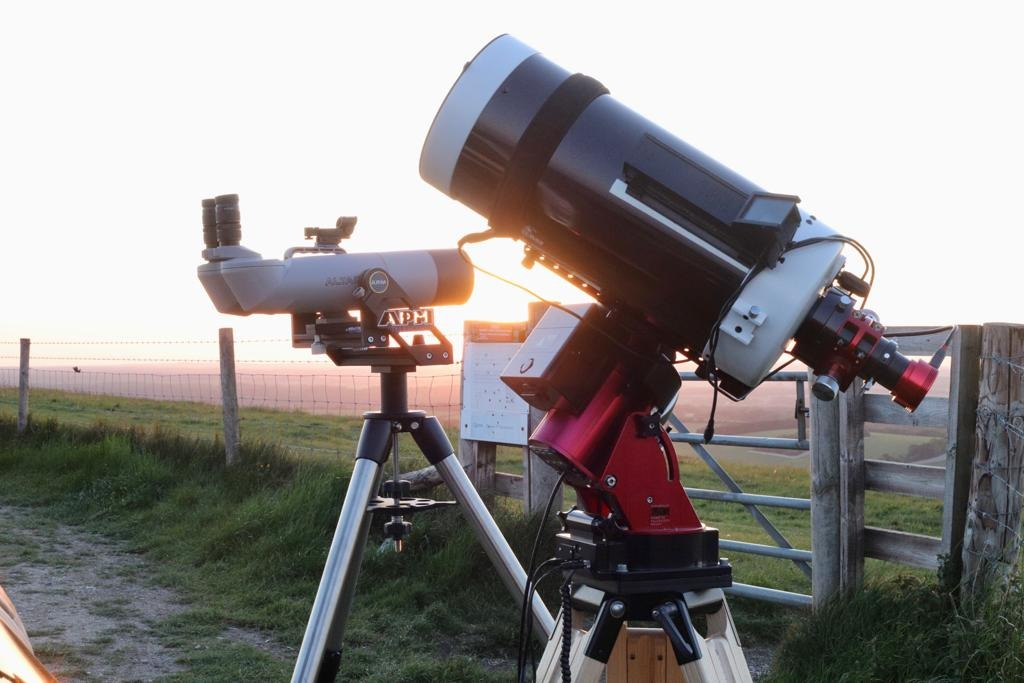 As the Sun set from this location we spied Venus first and took a look through the binos.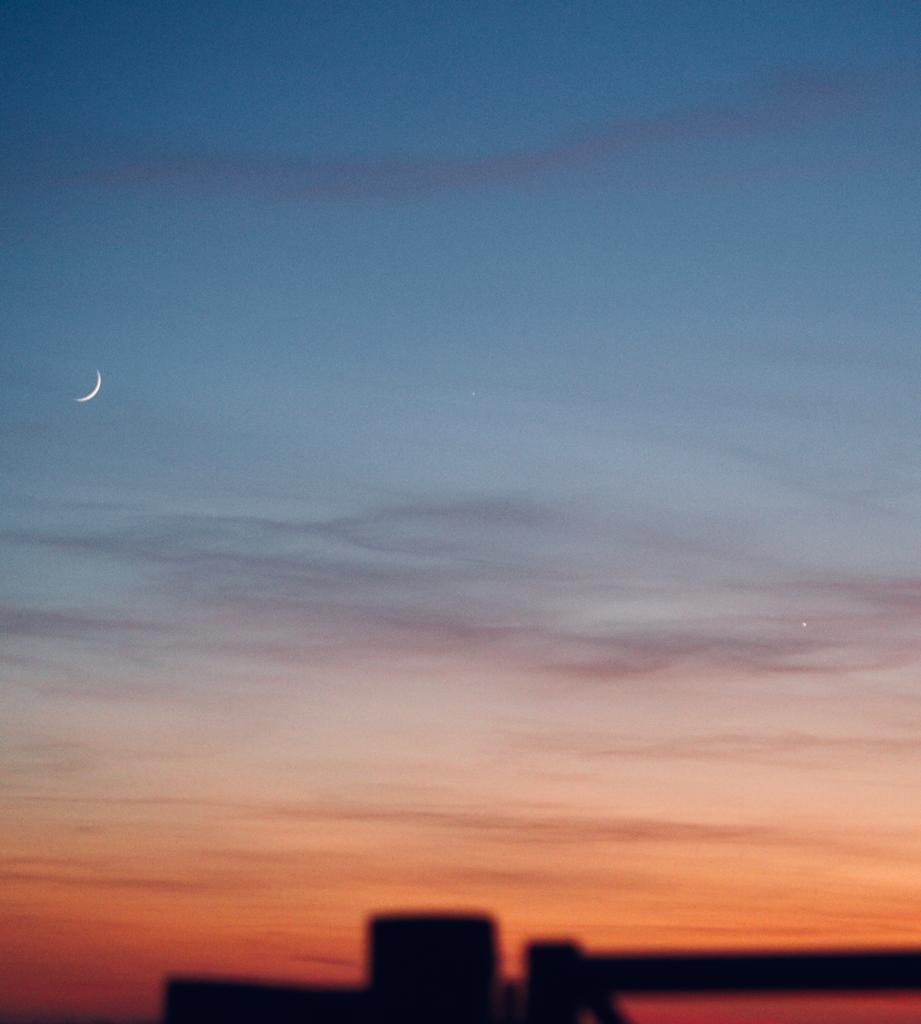 I captured some frames in the Mak180 with the ZWO 294MC camera. We then moved to the sliver of a Moon 2.8% illuminated and 1.6 days old. I placed the Mak180 on this for a few frames also. Lastly we moved the binos to Mercury, which is unbelievably small. Very faint in the twilight sky and surprisingly faint in the binos. I once again slewed the Mak180 and captured some 4GB files.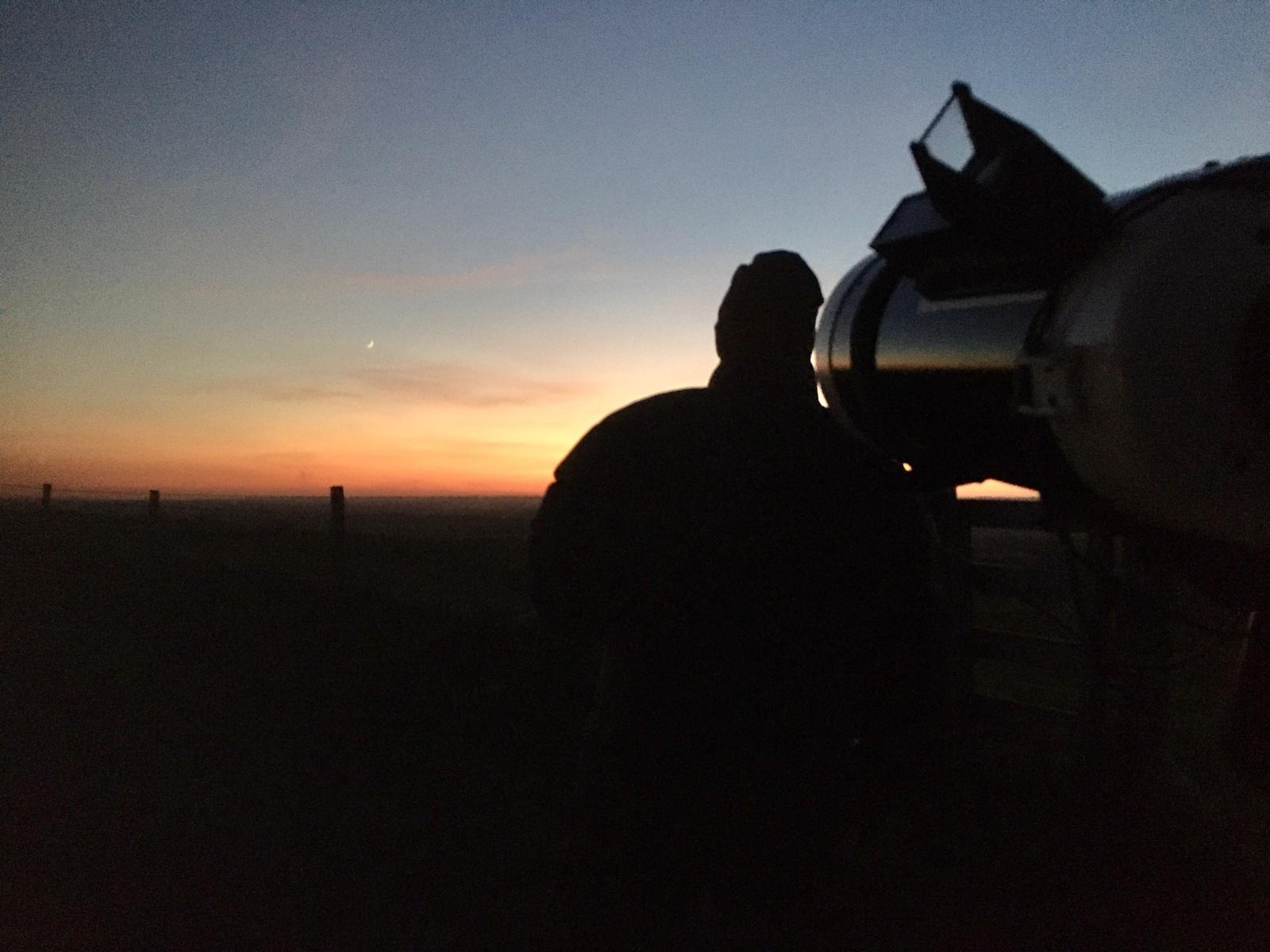 We then went a hunting for comet C/2020 F8 SWAN but it did not appear in the star field where it should be despite being able to see Mag 8.9 star. The comet was purportedly magnitude 5.8 but this was not the case. I checked my ephemeris on both SkySafari and The SkyX and I wass definetly in the right part of the sky and confirmed the star paterns from my star hoping, but alas no comet.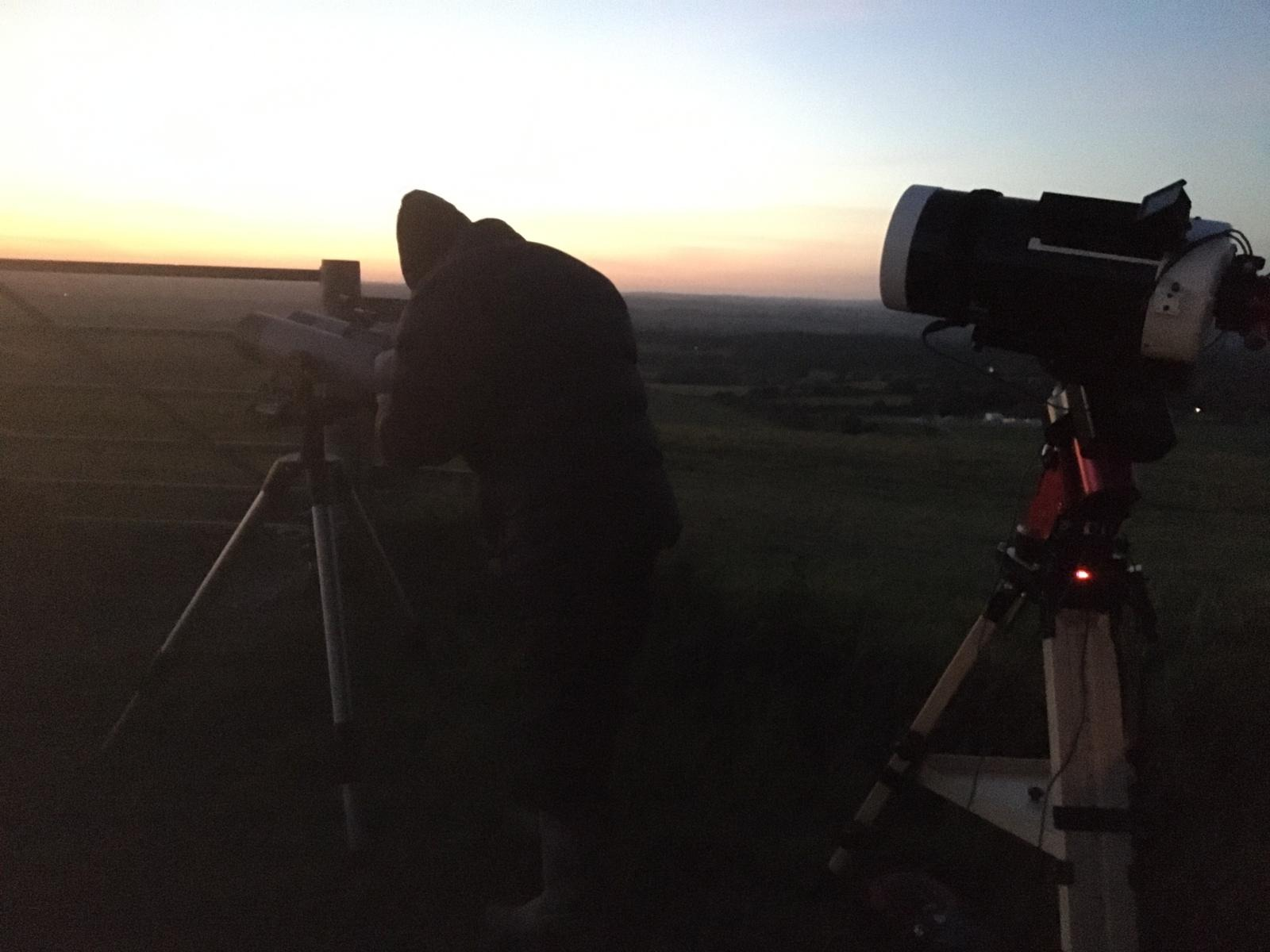 So although the wind was now dying down both Lawrence and I were cold so at just gone midnight we packed up and set off home. I must remover by coat tomorrow!
Addendum, I had read an article the following day that the comet may have broken up but I cannot yet confirm this.