So I managed to go out and quickly bag a few images of M13 to test the travel scope on the night of the 1st to the 2nd September. It was relatively cool and clear. The main aim was could I take images that were not overexposed on stars whilst capturing the fainter stars at the same time. Also I wanted to make sure I could process an image too.
So all in I took 10 x 5 minute exposures but unfortunately I had not read the Skywatcher manual and had not locked up the focus tube. This meant that the first 3 frames were out of focus so I tightened the locking latch and then took the other 7.
On processing the image I noted the black (white) band to the top and right of the image where I had not switched off the setting for Overscan. I could not PixInsight to recognise it properly so I simply pre-processed the image and then cropped it out before processing.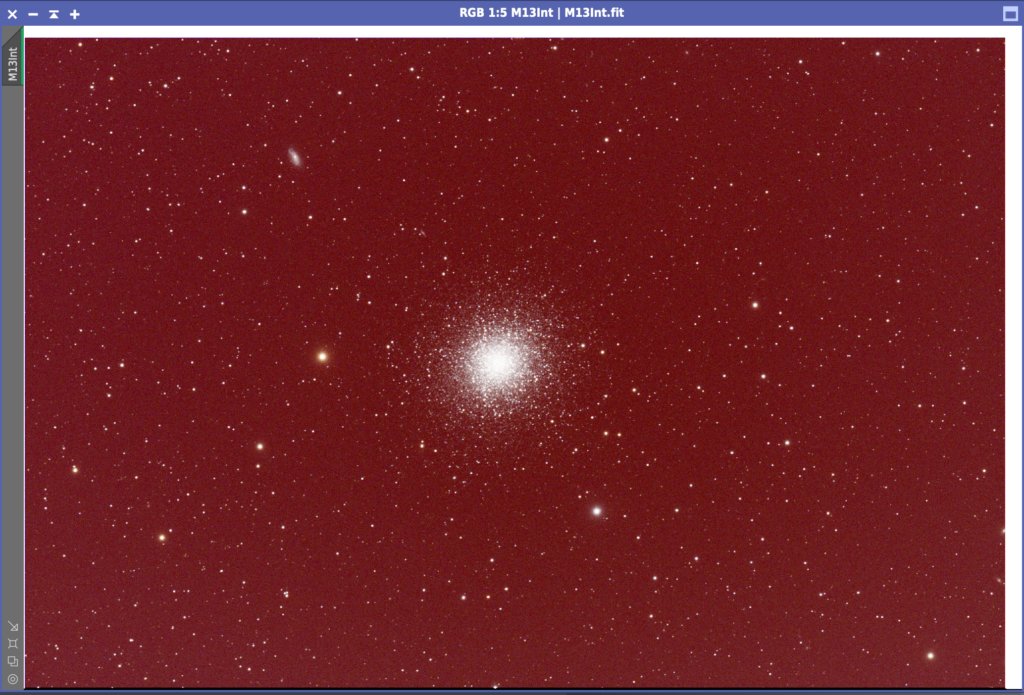 I managed to get Photometric Colour Calibration working which helped get the colour just right. I then processed in my usual way using the following workflow.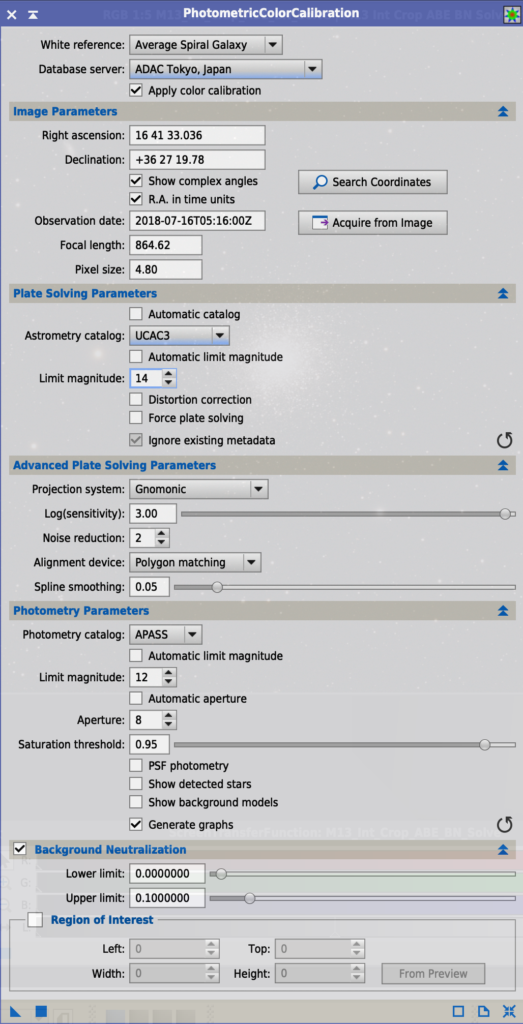 Calibrate with Flats and Darks only no Bias as it is a CMOS camera
Integrate the frames
Align
Perform Cosmetic Correction
Debayer
Crop
ABE
Background Neutralisation
Platesolve
Photometric Colour Calibration
Histogram Stretch
TGVDenoise
ACDNR
Curves
Dark Structure Enhance
Exponential Transformation
2nd set of Curves
SCNR for green
The final image was ok for the short amount of data I obtained and proved my capture setting and workflow worked