19:28 – 04:35
M36 with Esprit 120 from the dome until 23:45. I took 60 x 60s and 60 x 120s to try and reduce star satuaration.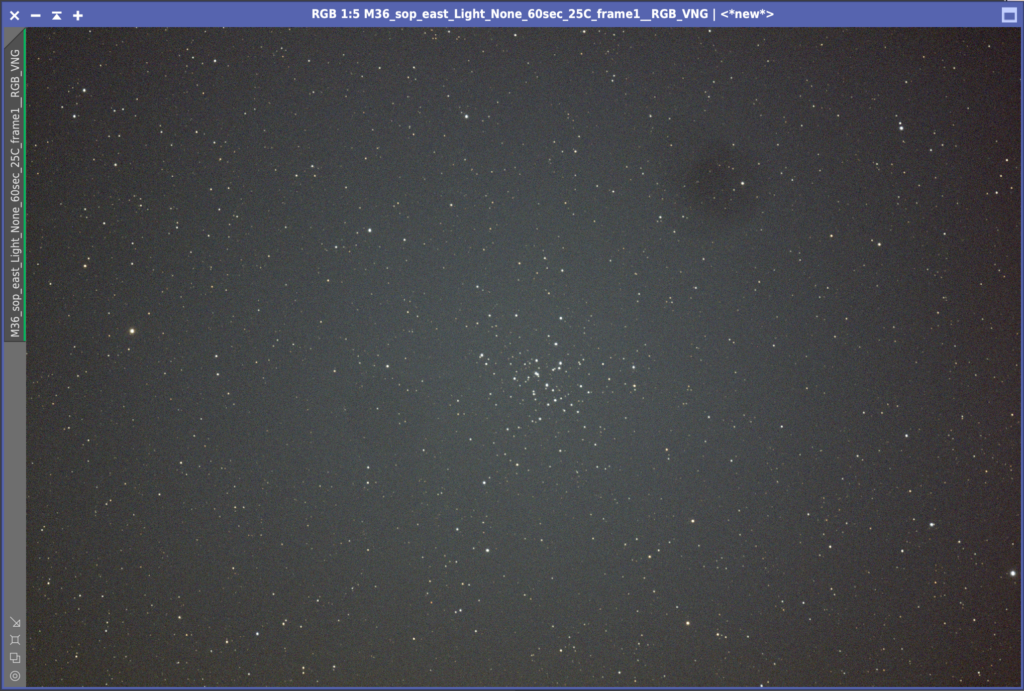 To guide on the 12″ tonight I realised the camera was not in focus, so I connected the focuser and moved from pos 14000 to pos 21000 which allowed me to get a much higher than 25-30 star signal to noise ratio SNR than before when it was sub 10 and this guided perfectly with perfect star profiles too.
I then went to bed, awoke early at 1am and set the Esprit imaging M59 and took 36 x 300s before heading back to bed. The imaging stopped at 4:35am. Later in the morning when I awoke I took Flats as I had darks from the other night.