22:05 – 02:00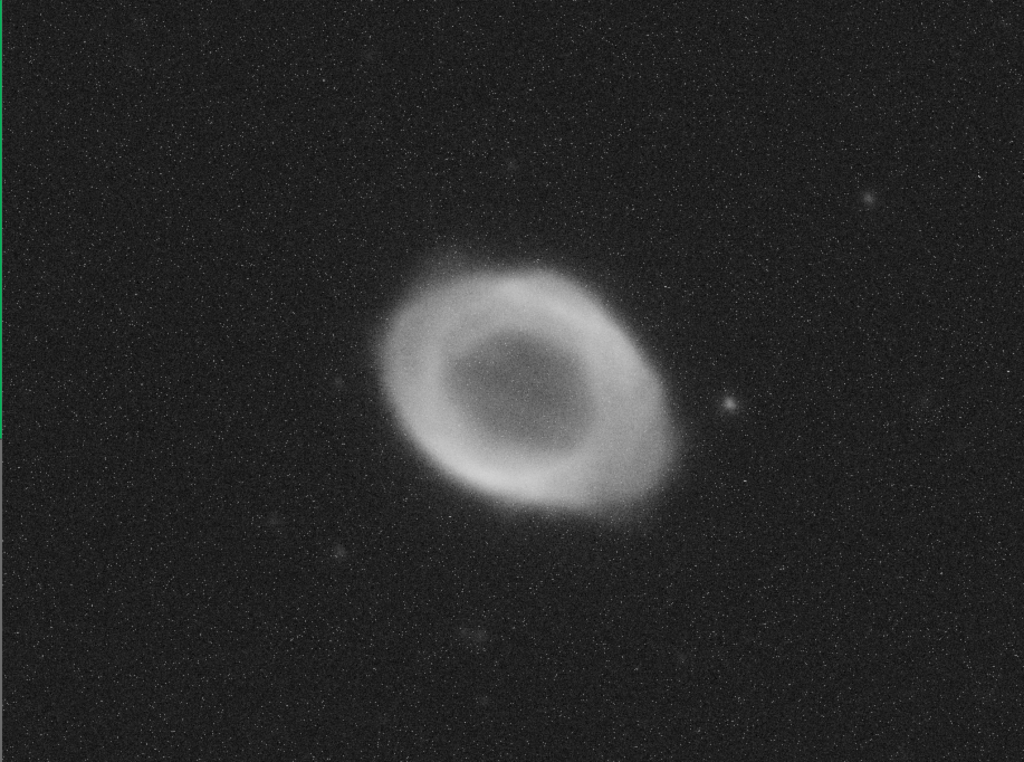 Tonight I thought I would take some more images of M57 through the 12″ in OIII and then Ha. I first got the OIII filter focused at position 62,500 with a temperature of 22.42℃, I took 10 more images at 600 seconds.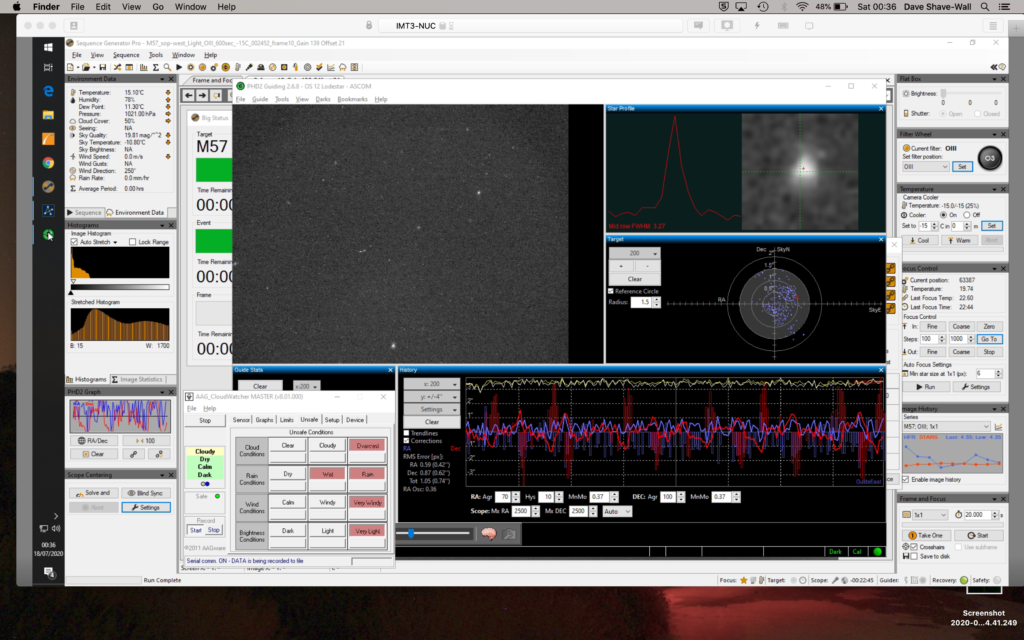 Ha was then started at 00:44 after meridian flip. I spent some time looking at comet C/2020 F3 NEOWISE through 100mm binoculars with Helen, Ezri and her boyfriend Luke. Then we took some photos with the 50mm lens on the 6D.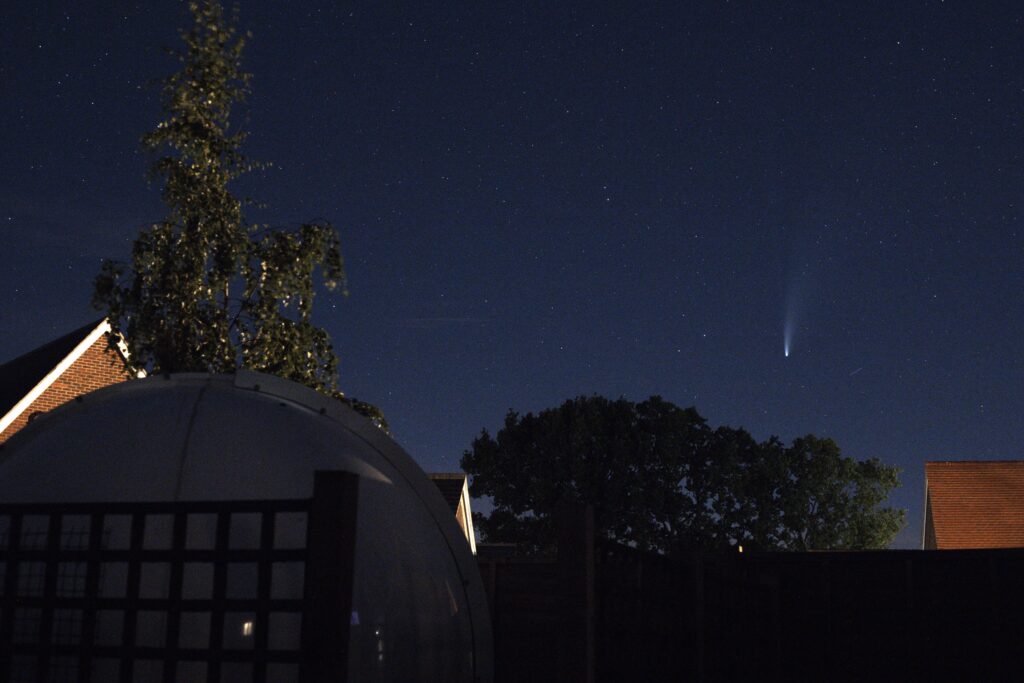 I went to bed at 2am and left it running. In the morning I noticed I had 10 good images then the image moved due to guiding problems due to cloud.