Viewing time period – 20:30 – 22:20
Tonight GingerGeek, Bob and I wanted to make sure the newly installed version update for SGPro was working. In particular we wanted to get the sync and solve working, so that we could centre an object, but also the autofocus as the was a major update.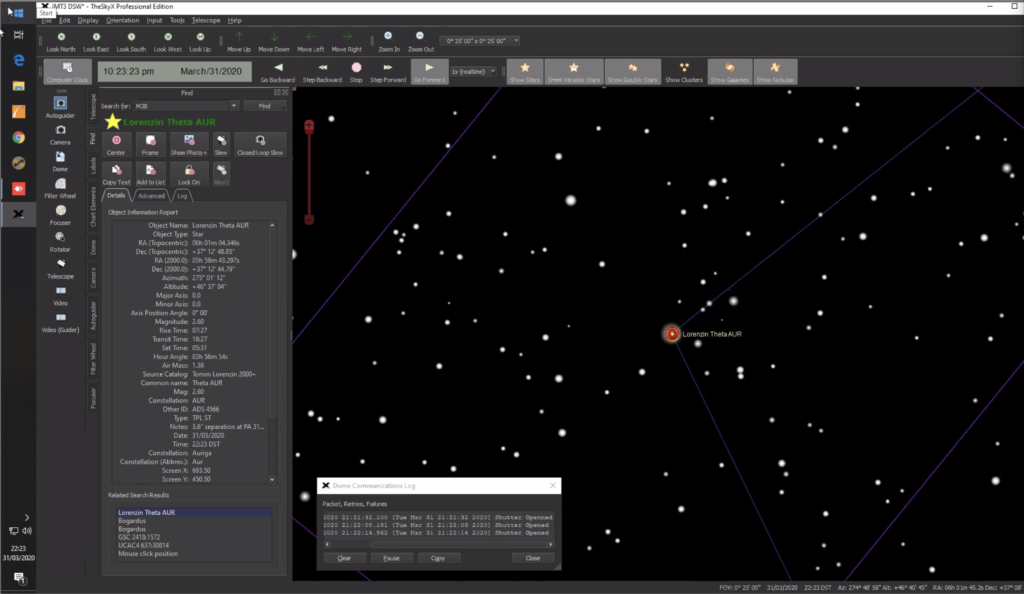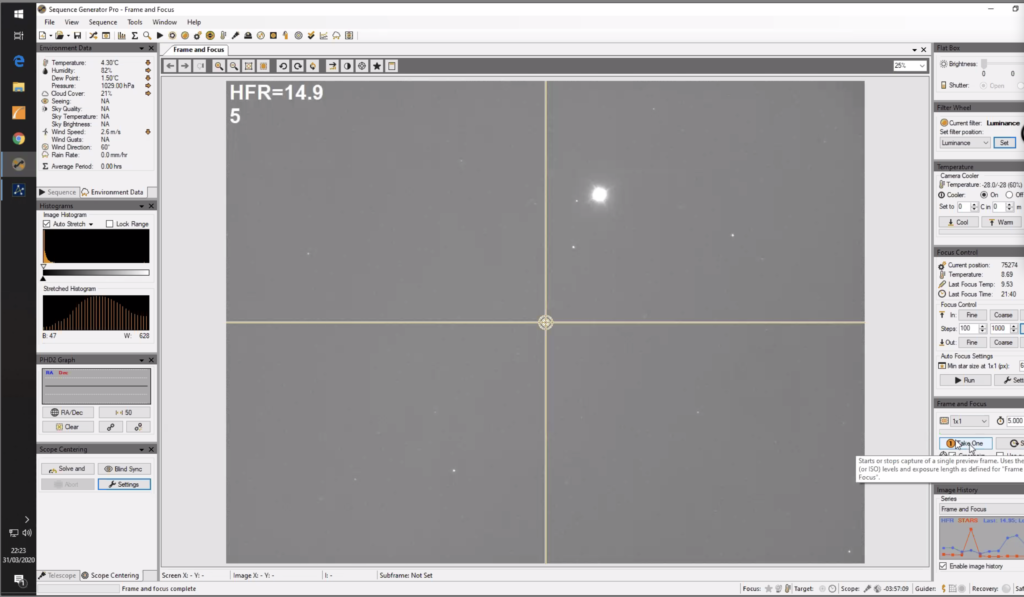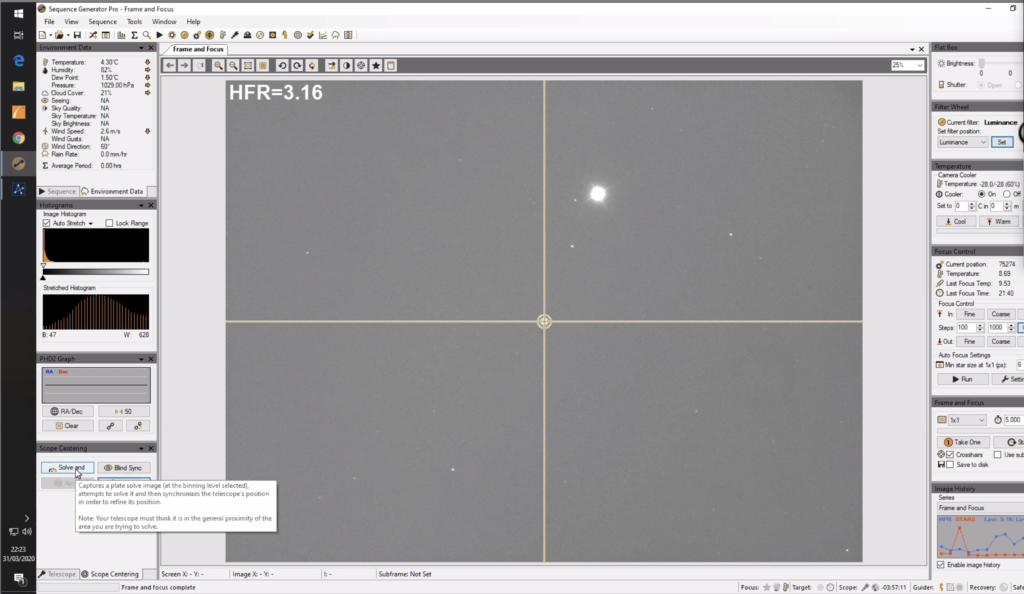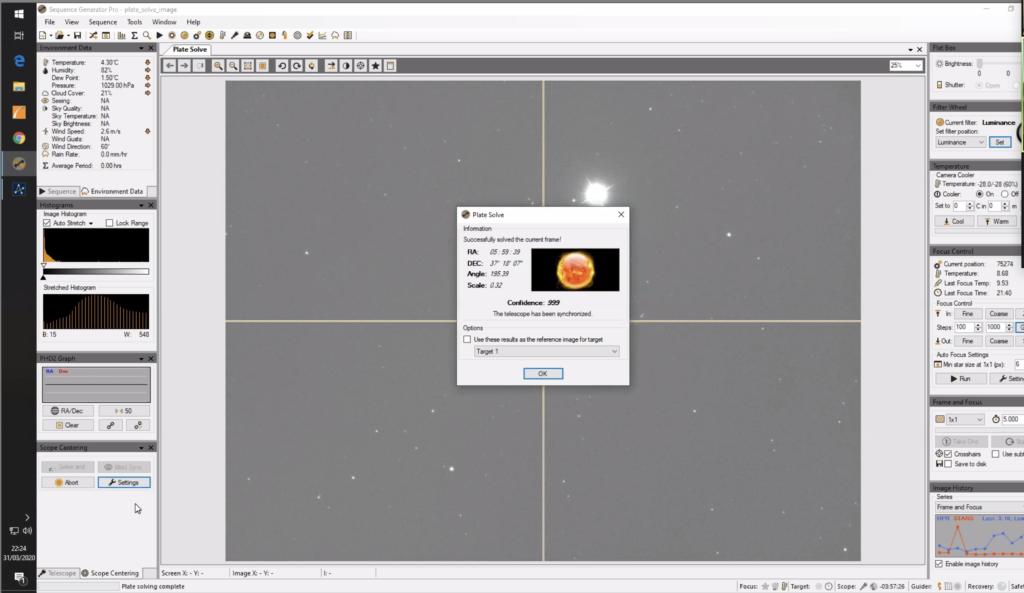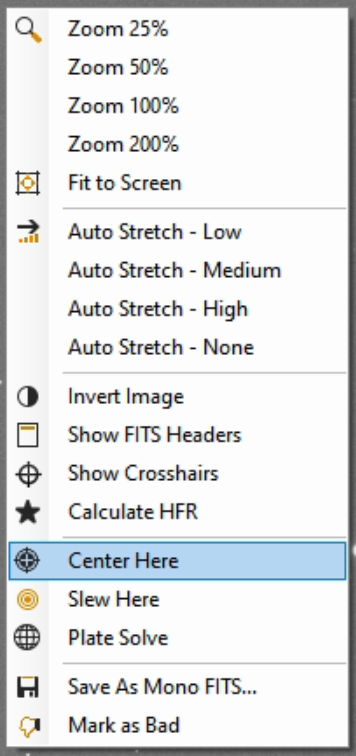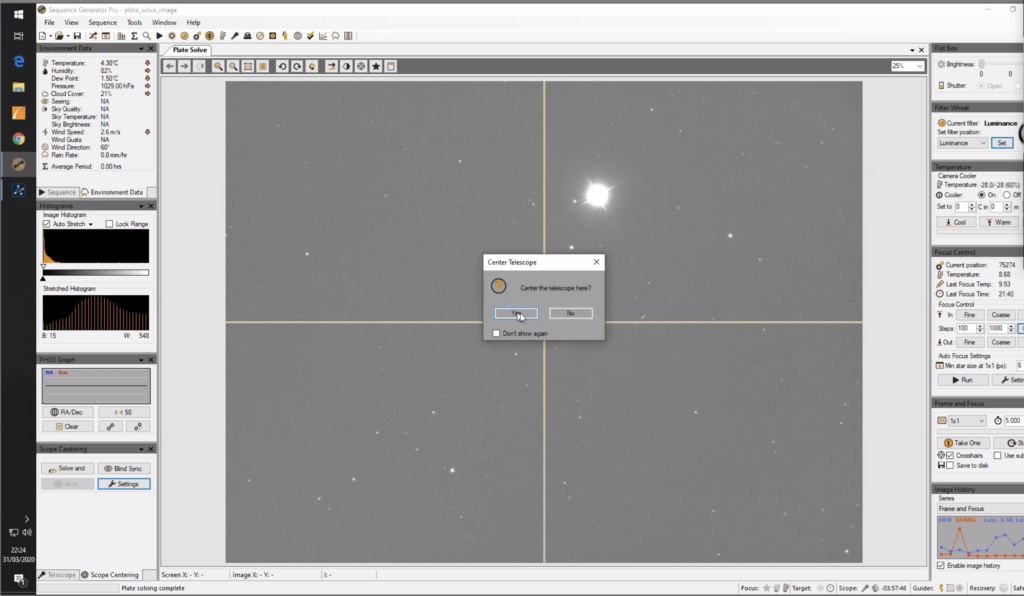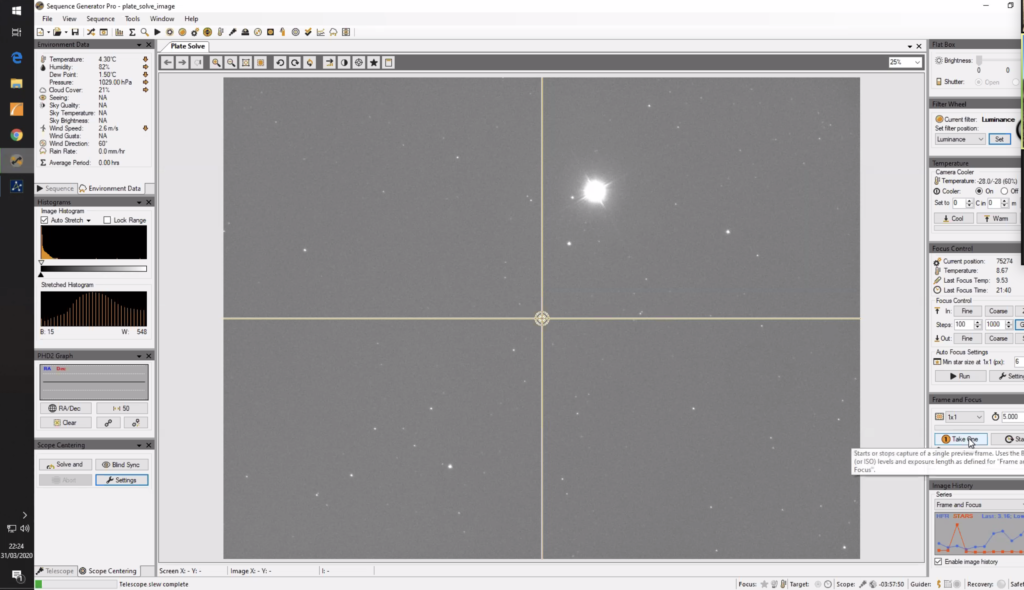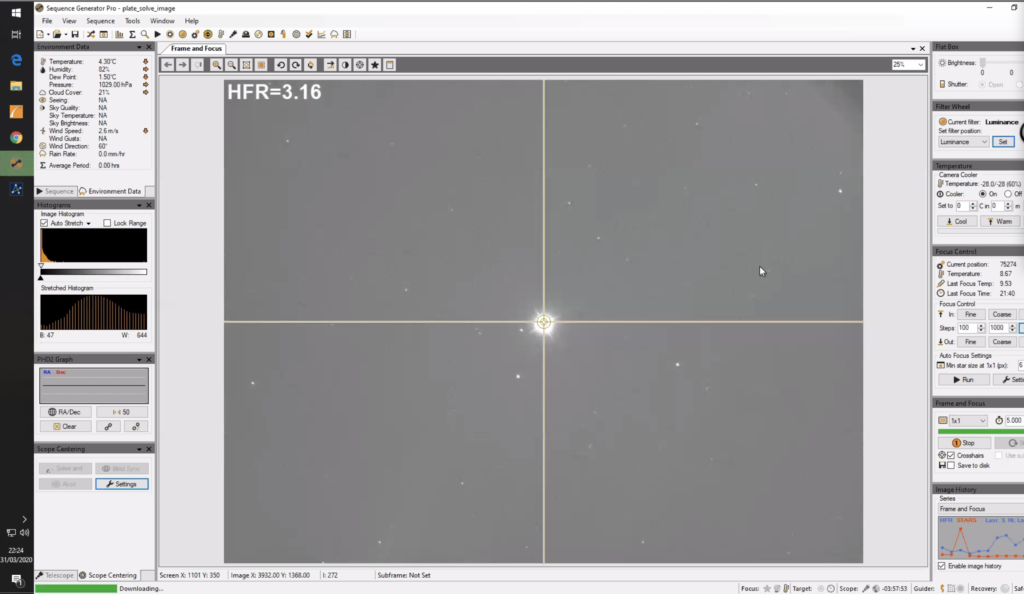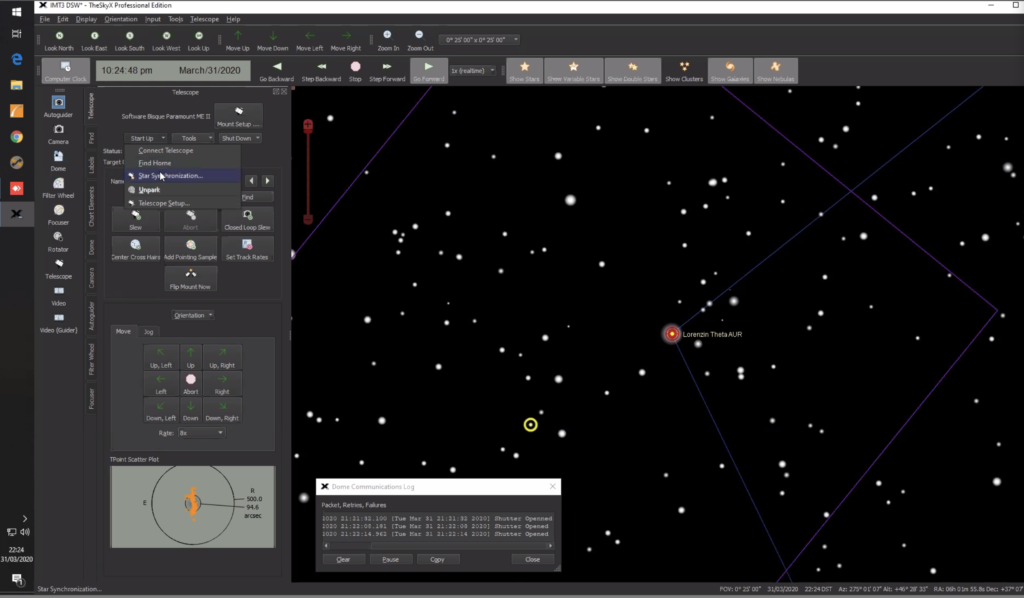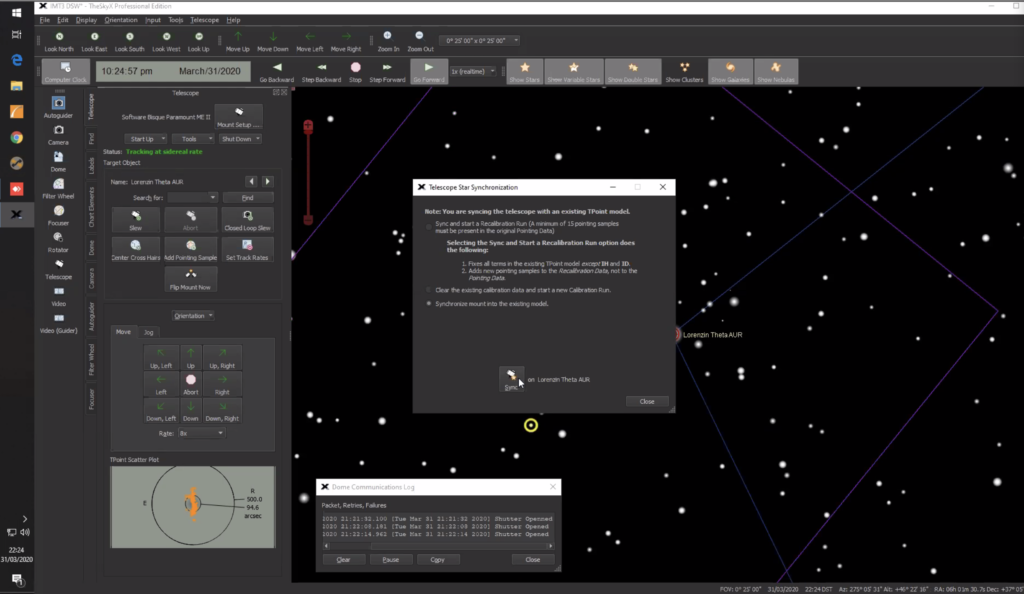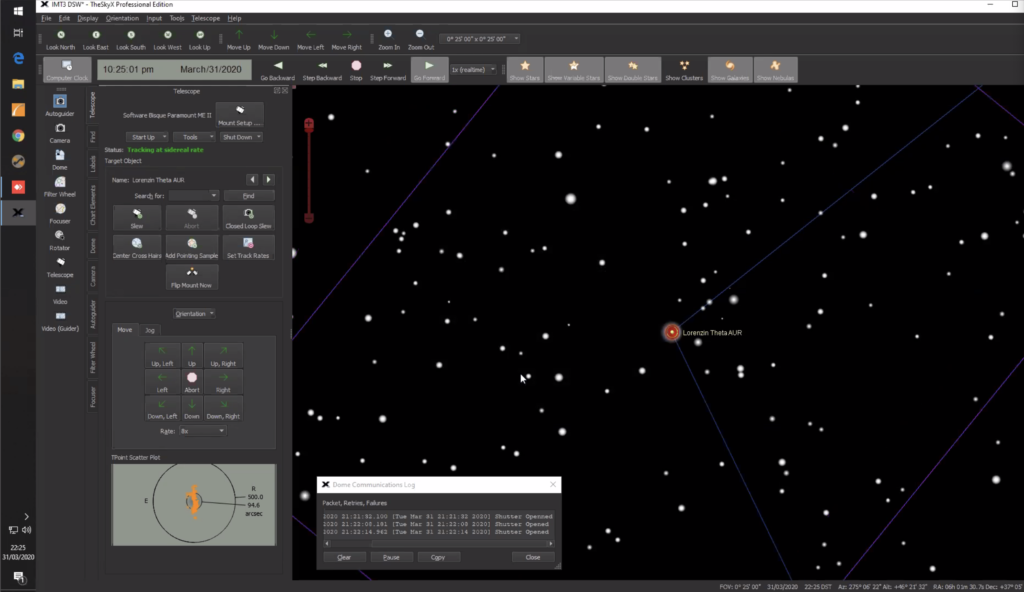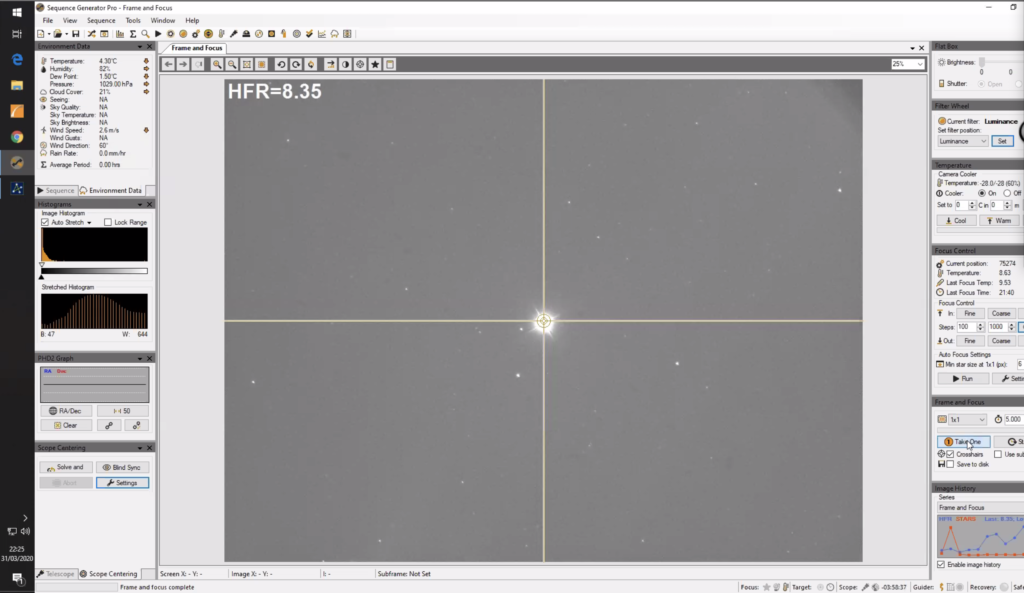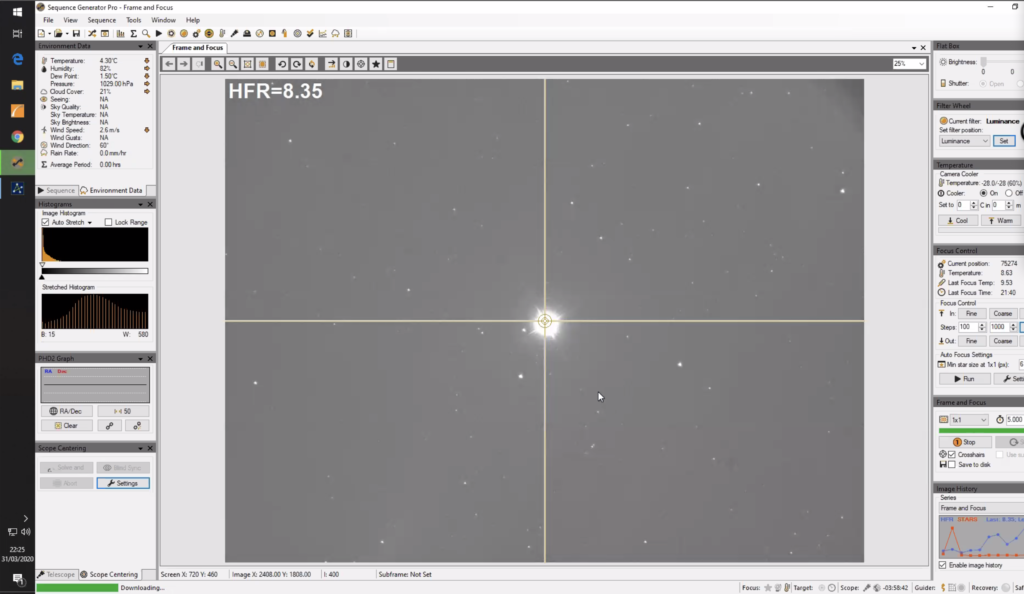 The mount in TSX and SGPro are now synced to the correct position in the sky.