20:37 – 03:15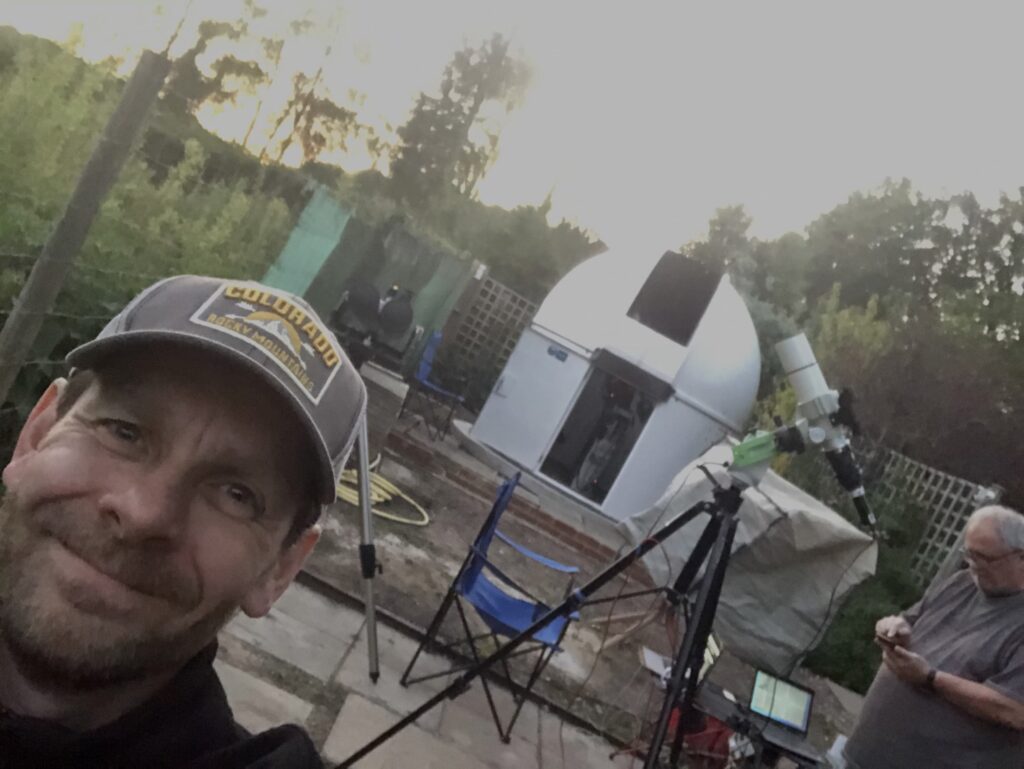 I will start by completing the TPoint run tonight before moving on to calibrate the guider and make sure I can get and image. So by 10:30pm it was just on the border of being dark enough to take and plate solve the first image and continue the TPoint session.
So by 11:30pm I had finished the 212 TPoint model.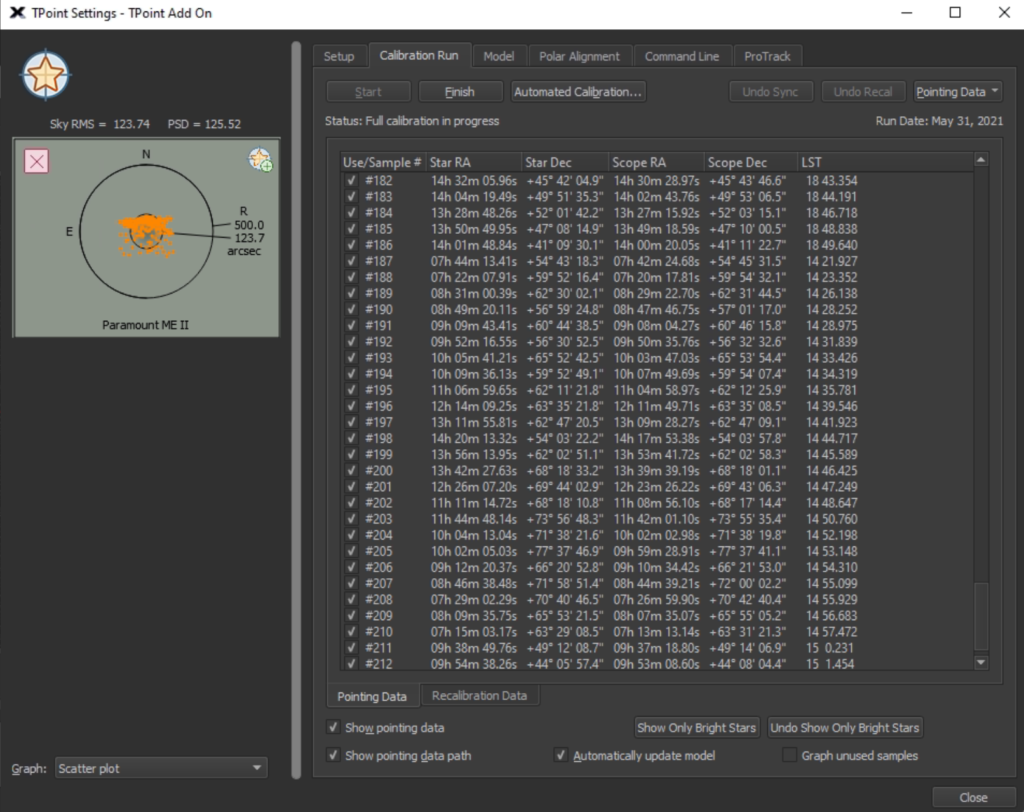 The next thing was to do a Supermodel on the data. This reduced the error pointing from 500 & 23.7 arcsecs to 100 & 19.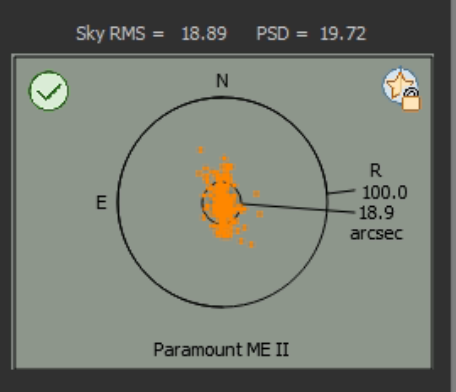 Now connected camera to SGP and running autofocus on a mag 6 star, new focus position for Luminance is 18,312 at 00:13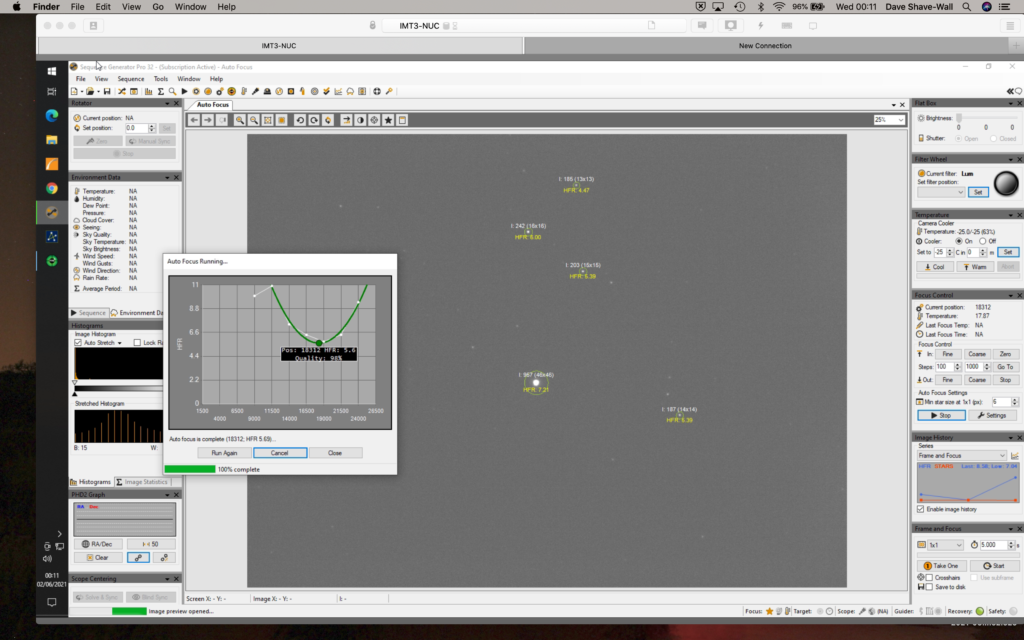 I then setup OpenPHD2 to guide and here I hit a problem. The guider did not move the mount. I have not got a guider cable attached as I do not want to do Pulse Guiding. Instead I always do Direct Guiding. So I looked at the settings in PHD2 and the mount was not set. So I went and searched my blog and I need to select the ASCOM Telescope Driver for TheySky. However it is not in the dropdown list.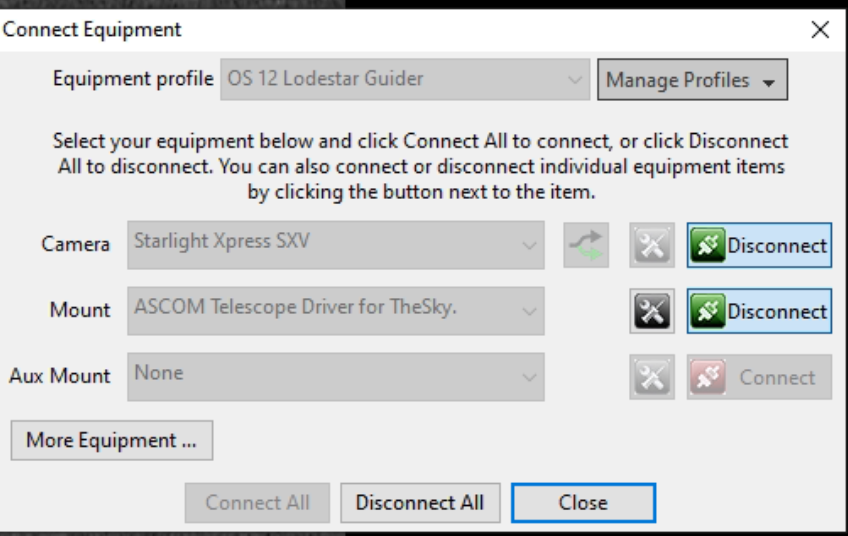 Finally after a lot of head scratching I remember GingerGeek removed ASCOM and upgraded when I moved house. He had inadvertently removed the said driver and forgot to reinstall. I went to the ASCOM webpage, found the driver which took me to the Bisque website and downloaded. I then installed, restarted TheSkyX using PHD2 after I had restarted PHD2, I selected the said driver in the Mount dropdown and connected. This then moves the mount when I calibrate and subsequently guide. Fortunately I found all these answers on my blog posts from last year when I had setup the guiding originally.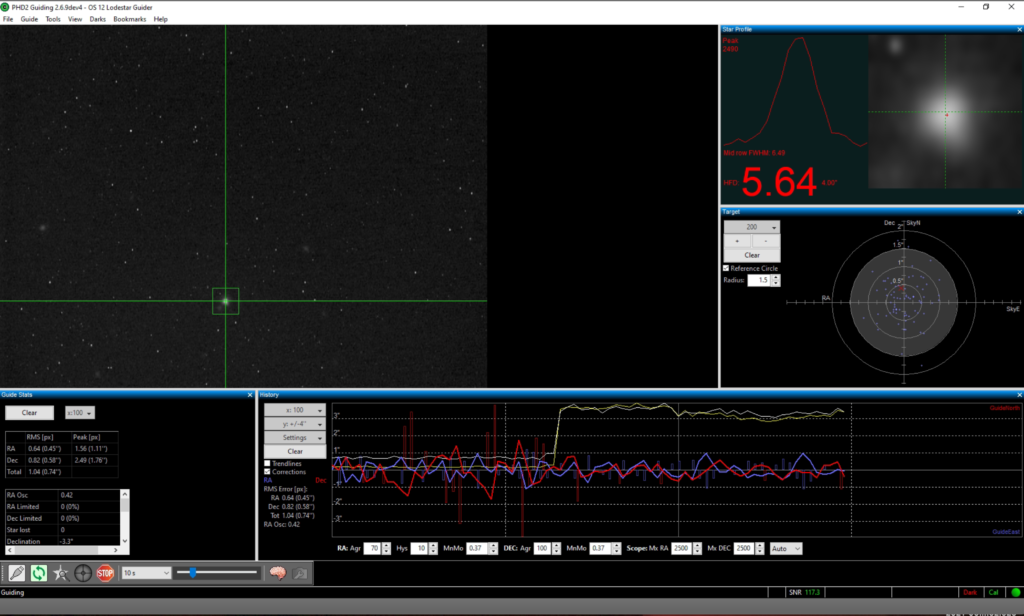 Now all of this is working it is rapidly approaching the time when the sky brightens, so it is already after 1am. I slewed to M14 using TSX, performed a Closed Loop Slew with the camera connected to TSX initially. Once I confirmed the object was in the centre of the FoV, I then disconnected the camera from TSX and reconnected to SGP.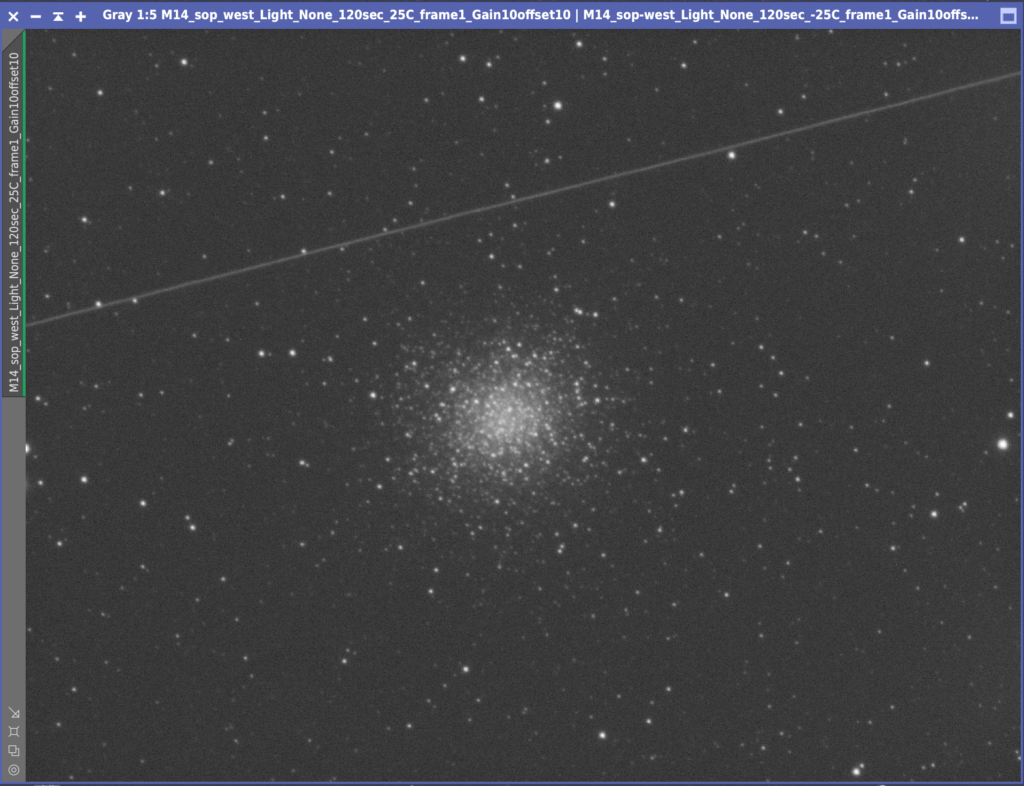 Guiding started, all started to work well. A couple of snags, focus position was wrong in the filter setup so I need to change. Tries to autofocus on start of sequence so I need to change that. I then decided to grab 1, 2 and 5 min subs of LRGB to determine the best exposure. However half way through and some localised cloud rolled in and stopped the session.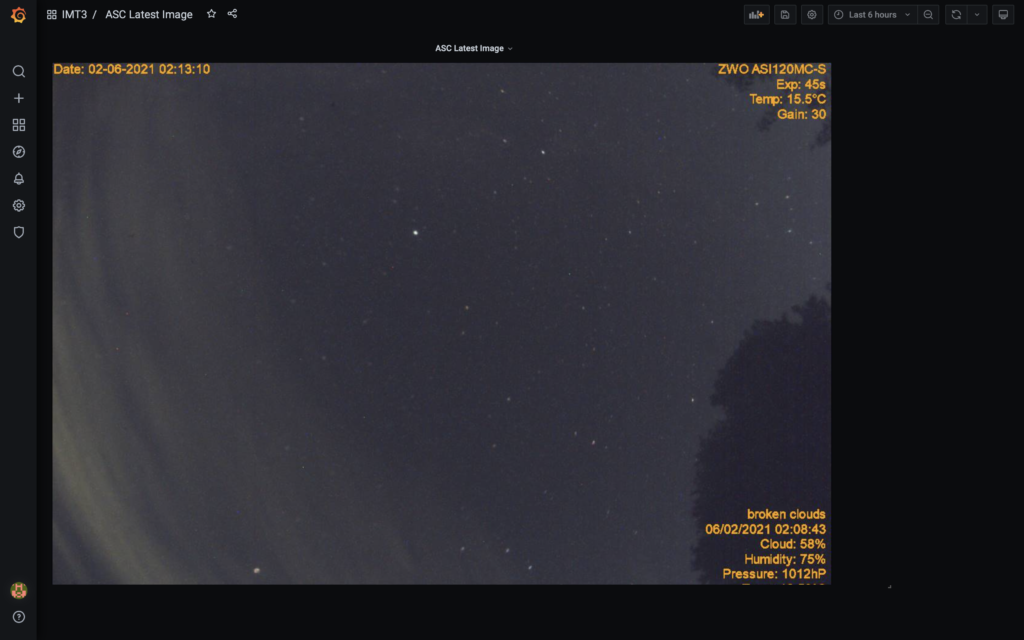 The good thing its the closed loop slew is working well in TSX.
So with the local cloud still causing issues to the South, I slewed North East to another Messier target on my list, M29. Once again I setup 1,2 and 5 min exposures across LRGB to see which would be best. All the imaging tonight for Globular Clusters and Open Clusters was done at Gain 10 Offset 10.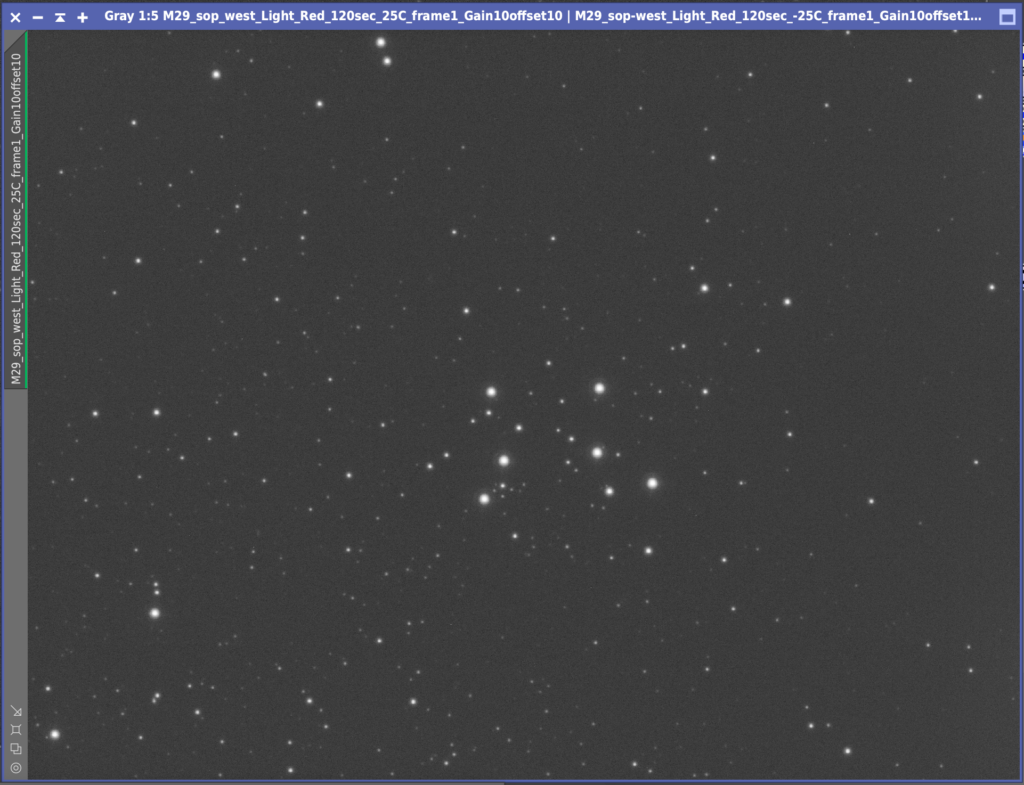 I manage to get frames and then I was afflicted by the same cloud. So instead I packed up and called it a night.