21:00 – 02:38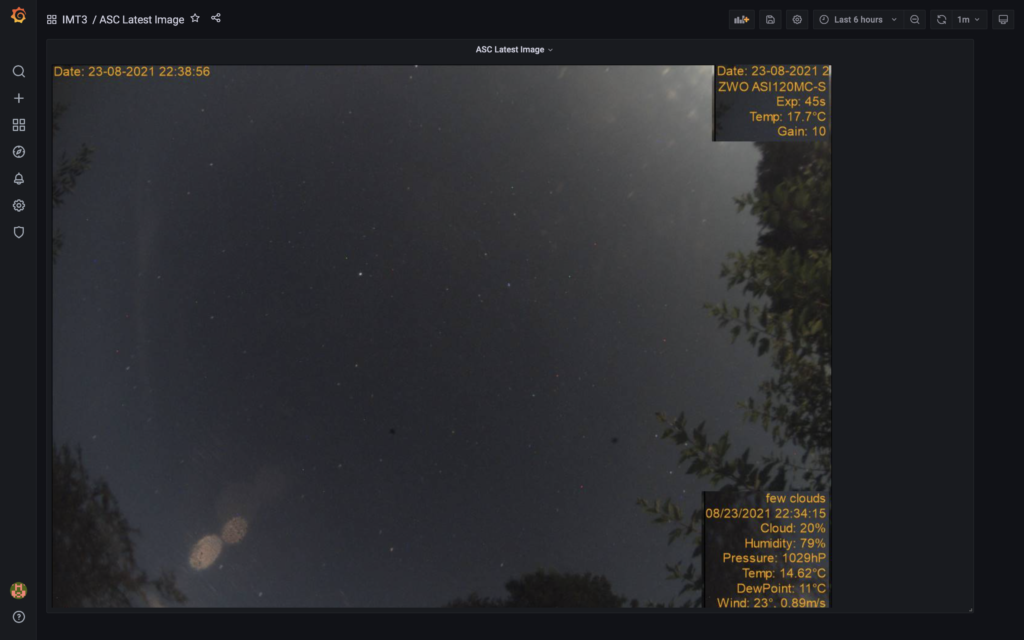 With a near on full Moon, the choices for deep sky were limited so I set about looking for Sharpless emission nebula. First on my list was SH2 136 in Cepheus. I slewed, aligned, selected the Ha filter, rotated the camera to find a guide star, tried to run autofocus which failed (I set the focus point to 18500 for Ha manually) and then imaged a few subs at 600s, which is when I realised the problem.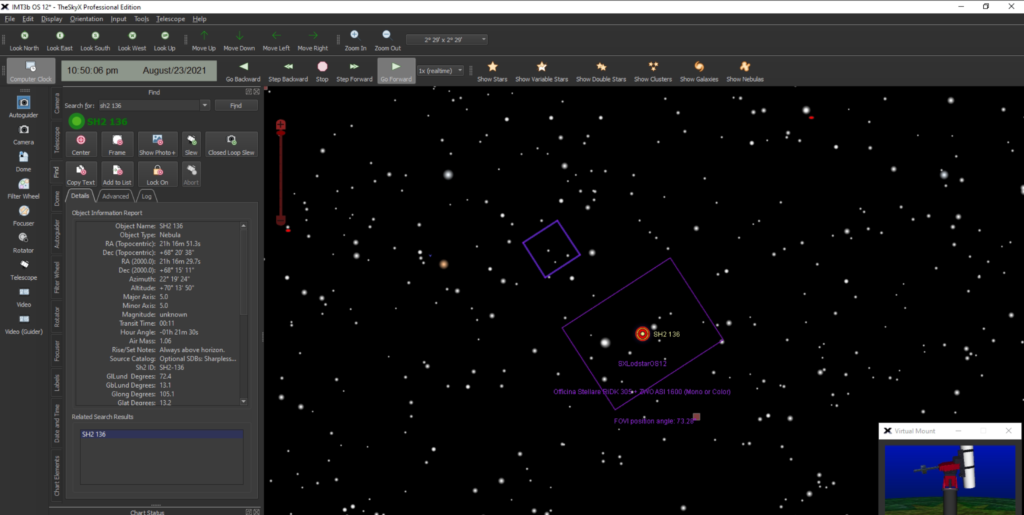 Nothing but stars….. I googled around and it transpires that some fo the Sharpless catalogue is emission and the rest is reflection! Now I know this useful fact I will double check each image I go after.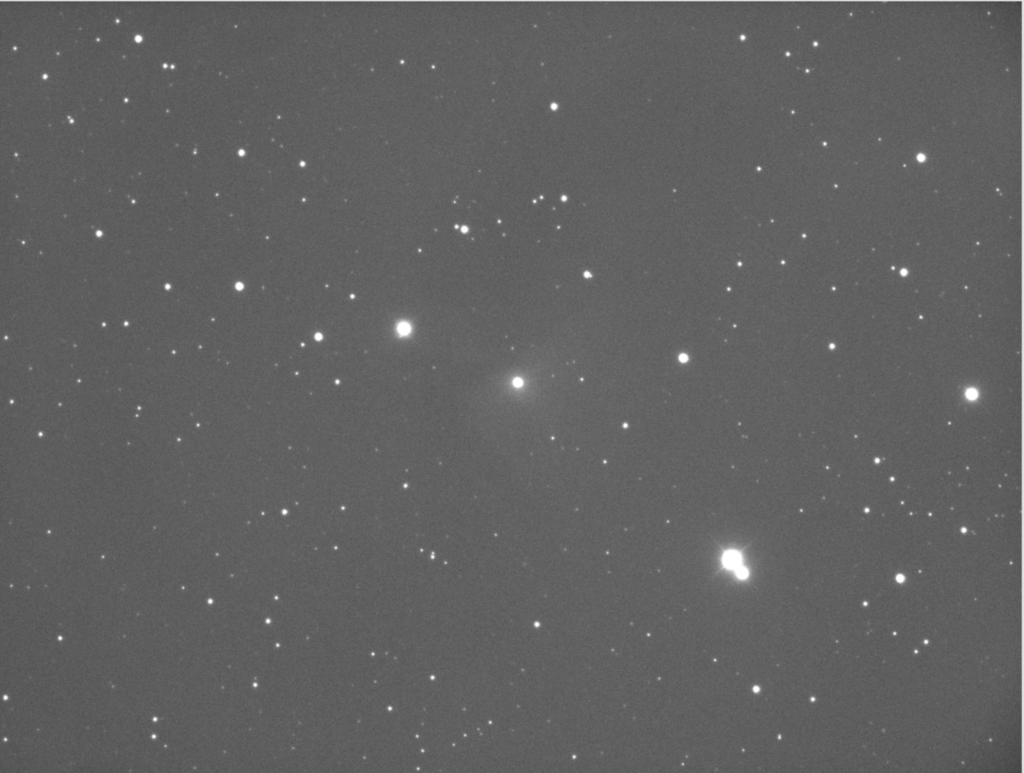 Before I moved on I took a single 300s luminance frame just to see if I could see anything at all. The answer was not a lot, so I moved on. This time I choose an emission nebula, much larger than my FoV but still it should be a pleasing object, SH2 132, an emission nebula also in Cepheus.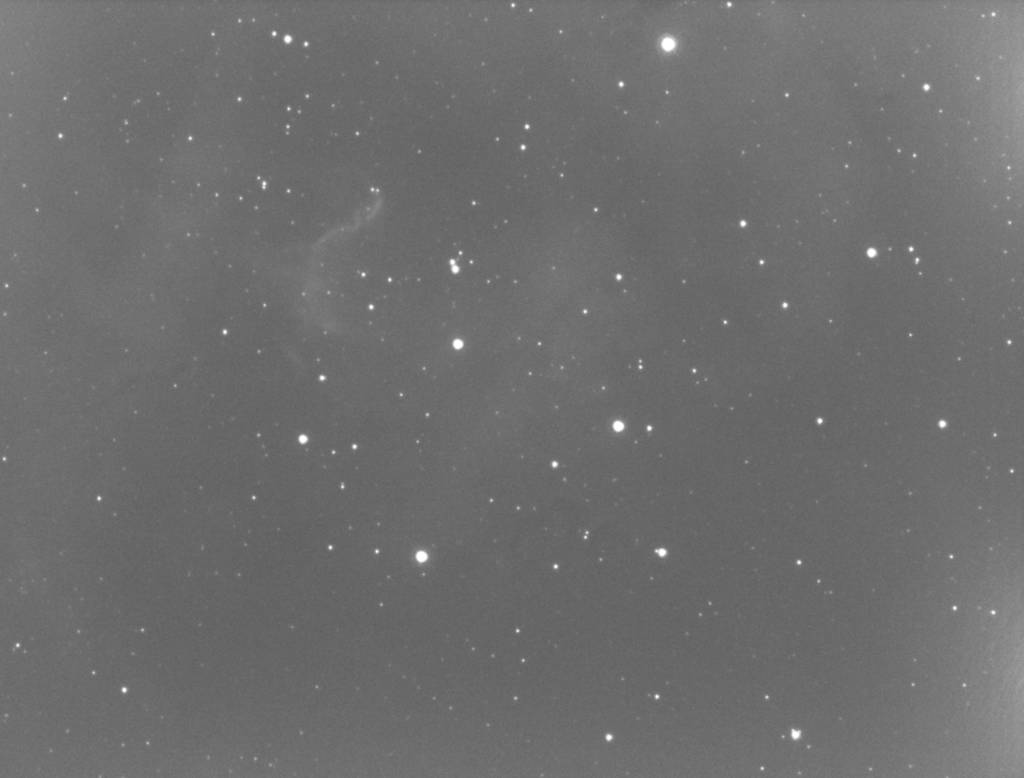 I set about imaging 14 x 600s in Ha and then went to bed at 23:48 leaving the system running for another 2 hours before hitting the meridian, as I have not setup the scope to flip yet.
At 02:38 I woke and shut the dome.