Viewing time period – 21:38 – 01:50
Quick set of images this evening to take some more data of M76. I can image for 3 hours before a meridian flip. I need to get the automated flip working and thus the plate solving that seems to be having issues. For now I will open the dome and just set it running on OIII through the 12″.
After entering with TSX connected to the ASI camera I started guiding and for setup reasons I have included the guide star here.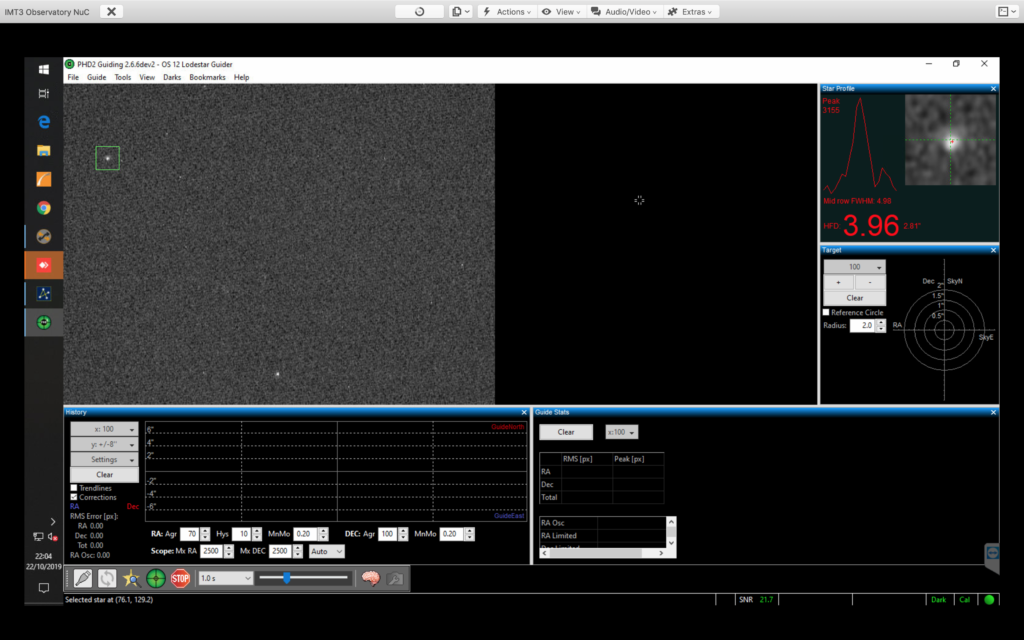 @00:45 I managed to do the manual meridian flip and then headed off to be after collecting another 2 hours of OIII data. I left the scope running for the rest of the night knowing that the dome would shut if the sky clouded up.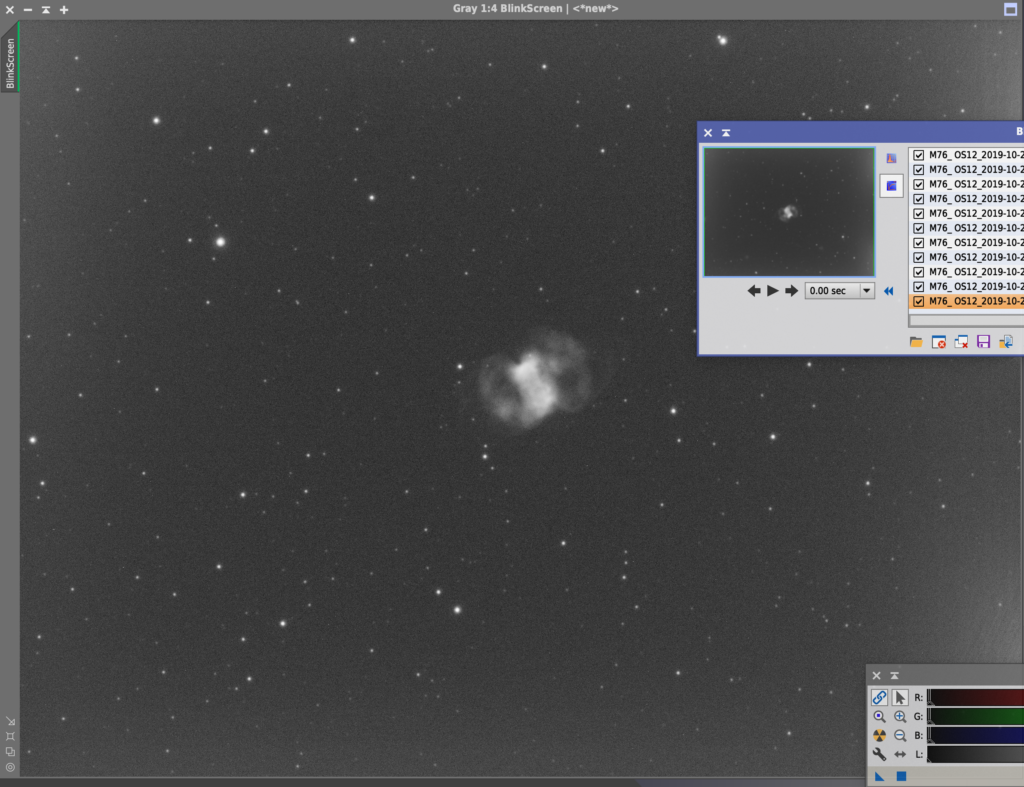 So I am now up at 7am and indeed the dome closed when the clouds rolled in. I have no real notification of when that occurred so I have now set the HitecWeather station software to log on the triggering of the relay to a file so I can see the time it closed.

This will allow me to compare to the Keogram from the ASC and double check the dome is closing at the appropriate time.
Fortunately SGPro is connected to the weather station as a safety monitor and stops imaging if the dome closes. I can see the clouds started to roll in around 1:30am for a few minutes then just before 2pm there were more and by 2:43am after they covered the sky. The good thing is it looks like, although I cannot be sure, the dome would have closed at around 1:50am which is the time of the last image taken assuming the date stamp is the completion of the image.

I have now taken flats and darks and parked the scope and it is ready for it's next outing, I also remembered to turn the dehumidifier back on this time. Both the dehumidifier and the flat panel need connecting to an Arduino to automate turning on and off.