Viewing time period – 19:30 – 23:00
Tonight I wanted to continue to try and get guiding working, I setup outside on a much calmer night, no real wind tonight. Bob once again is playing with the IMT3.
I setup in the same place on the patio and again fed the USB cable through the window. I used the Polemaster to get the mount in the right position and then slewed to Betelgeuse to see if it was in the centre and it was!
I then slewed to M35 and connected the guider with PHD2. After some back and forth I got it calibrated but it was complaining about the amount of steps being to small for calibration and the guiding was all over the place. The screen brightness was still very white. I solved this by changing the Gain for the camera.
I decided to give TheSky X a go at guiding instead of PHD2. Unfortunatly it was not much better and at one point I could see the downloaded image from the guider then suddenly it disappeared, I had changed nothing but now it was black. Nothing I could do would make it come back including disconnecting. So I went back to PHD2.
I managed to fix the issue in PHD on the amount of Steps being used to calibrate by adjusting the calibration step size down from 5333 to 1300. This increased the steps from 3 to 5. Much better and now I don't get the error.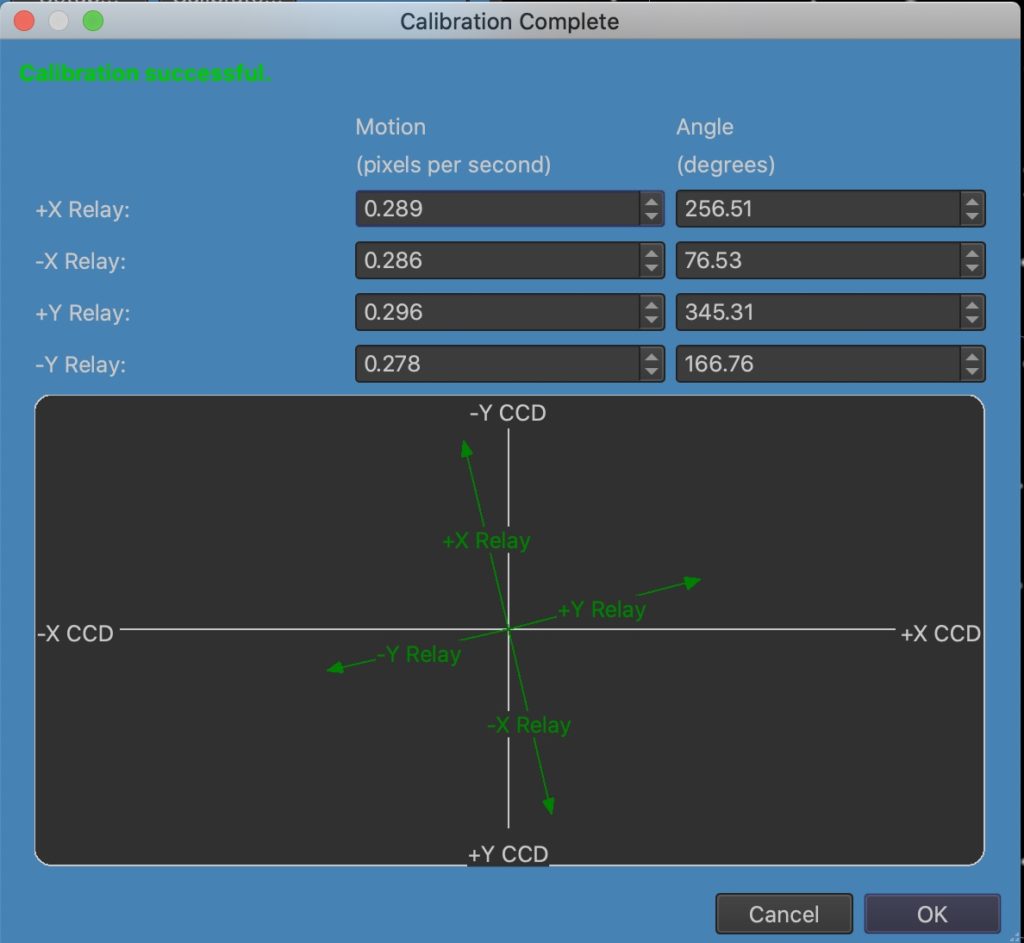 However right now I still cannot get the Dec to behave. Whilst I can take a 5 min image the Dec is wonder up from where it should be and no amount of tweaking the Aggressiveness or Hysteresis changes that.
Furthermore, I decided to take images with The Sky X over EzCap but after 4 images TSX hangs every time……. So I have now given up tonight and will come back out the next cleanser night to resolve the issues.