22:00 -01:00
Bob, GingerGeek and I rationalised the SGPro Profiles and created a smaller set to account for the fact we could now dynamically change the guider in SGPro and also simplify the Gain, Offset and the sensor set temperature within the profiles.
Before we did this GingerGeek recorded the Brightness value from the AAG weather station and the SQM reading as nautical twilight occurred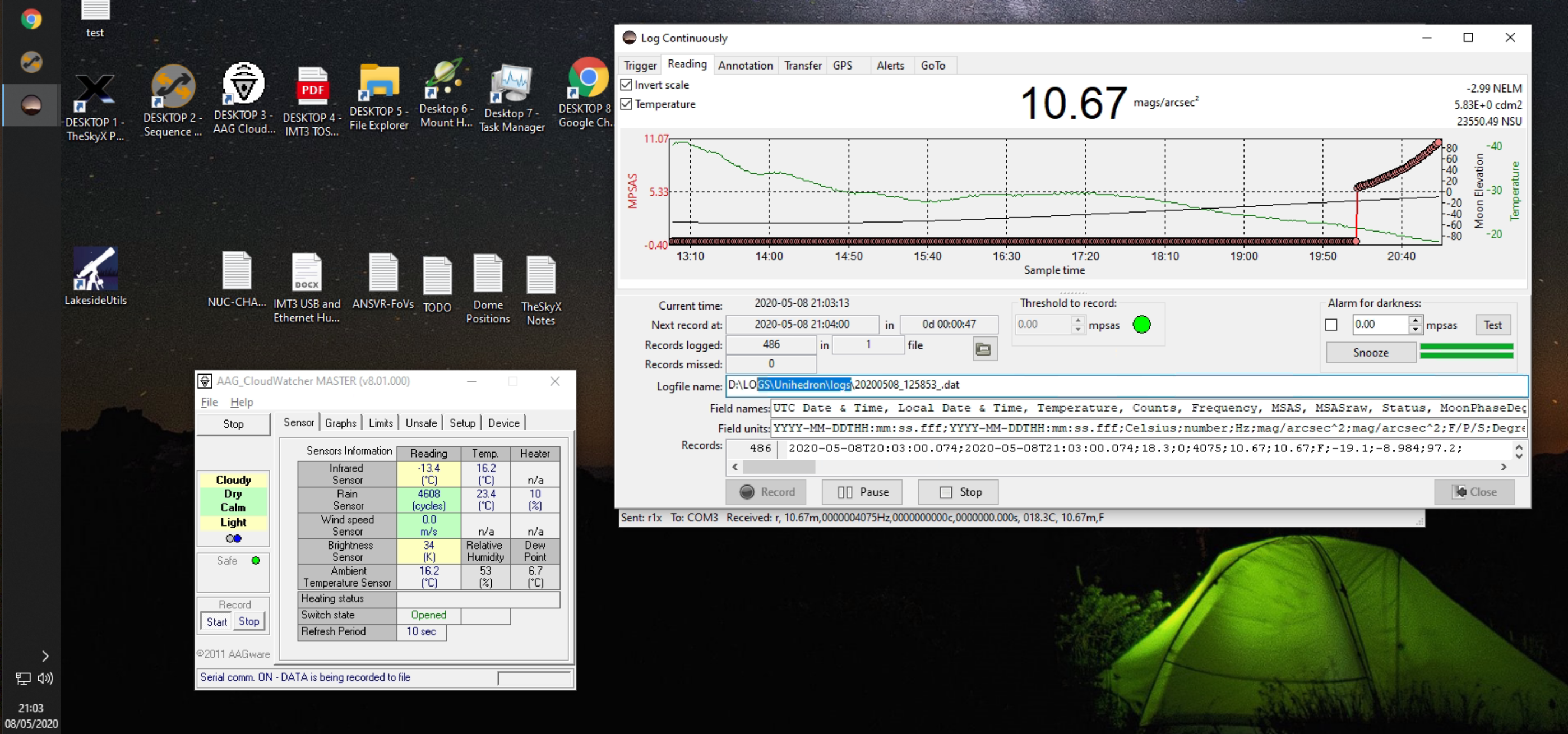 We agreed on the following basic parameters for imaging. 3 profiles for the OS OTA at 3 different Gains and Offsets. 1 profile for the Tak with the need to change the parameters of the camera to one of the 3 correct Gain and Offsets now documented in the TOSA manual. Finally 1 profile for the Tak and as it is a CCD then there is no Gain or Offset. We also agreed the premise of exposure times for the 3 OTAs to make calibration frames simpler – 1, 2 minute for RGB on the OS, 5 minutes for Luminance and 10 minutes for narrowband. For the Tak as it is a OSC we agreed on 1, 2 and 5 minutes. For the Sky-Watcher Esprit 1, 2 and 5 minutes for Luminance and 10 minutes for narrowband. We also agreed on the temperature of the scopes to be run at as suggested by Dave Boddington, we have gone for semi-simple. So for the OS and Esprit we will image at -15℃ in Summer and -25℃ in Winter. For the Tak we will image at -20℃ all year round. Note the new Flats are at the new lower 23k ADU setting.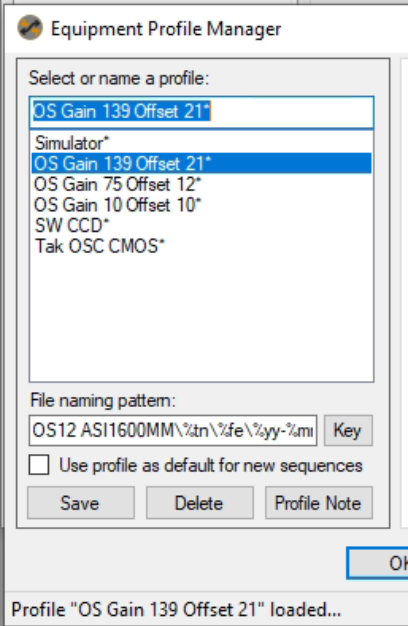 So now all the profiles were changed and setup, we set a sequence running for OS Gain 139 Offset 21 for Flat Darks and Darks 1, 2 and 5 minutes. We will need to do 10 minutes tomorrow night. The Flats incidentally for this set of calibration frames was then completed the following morning by 11am before the Sun got too high and the camera failed to cool to -15℃.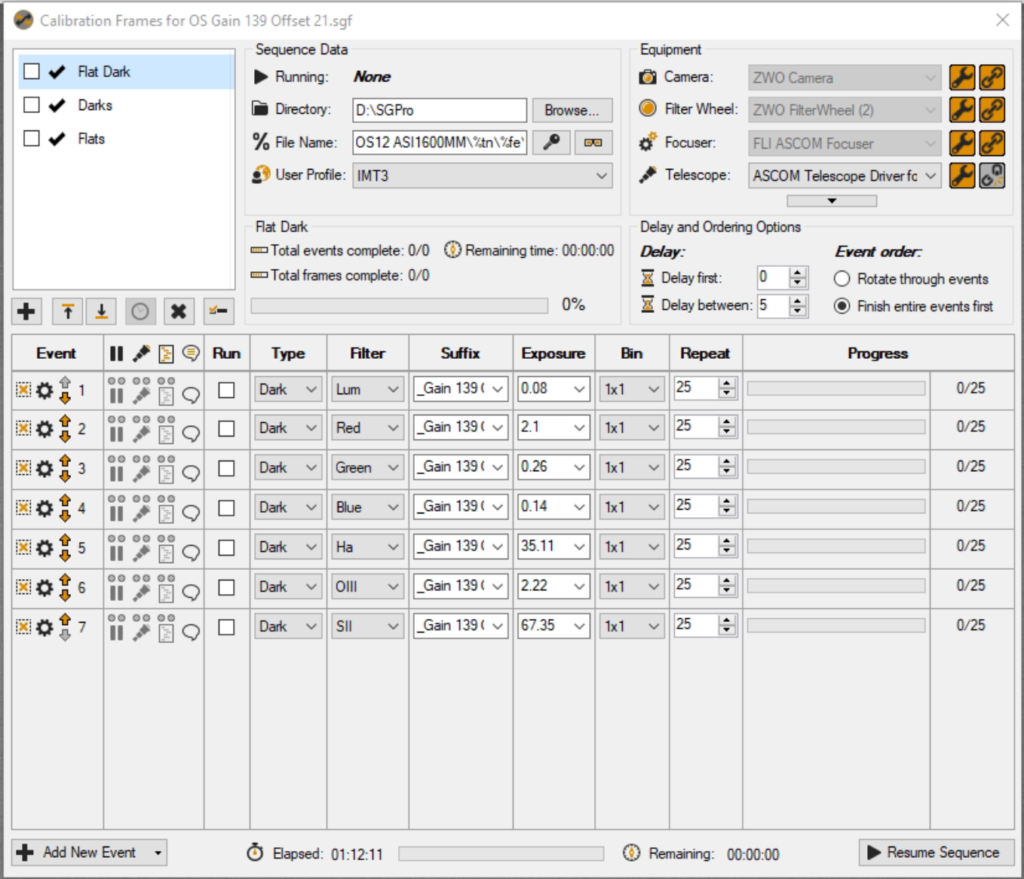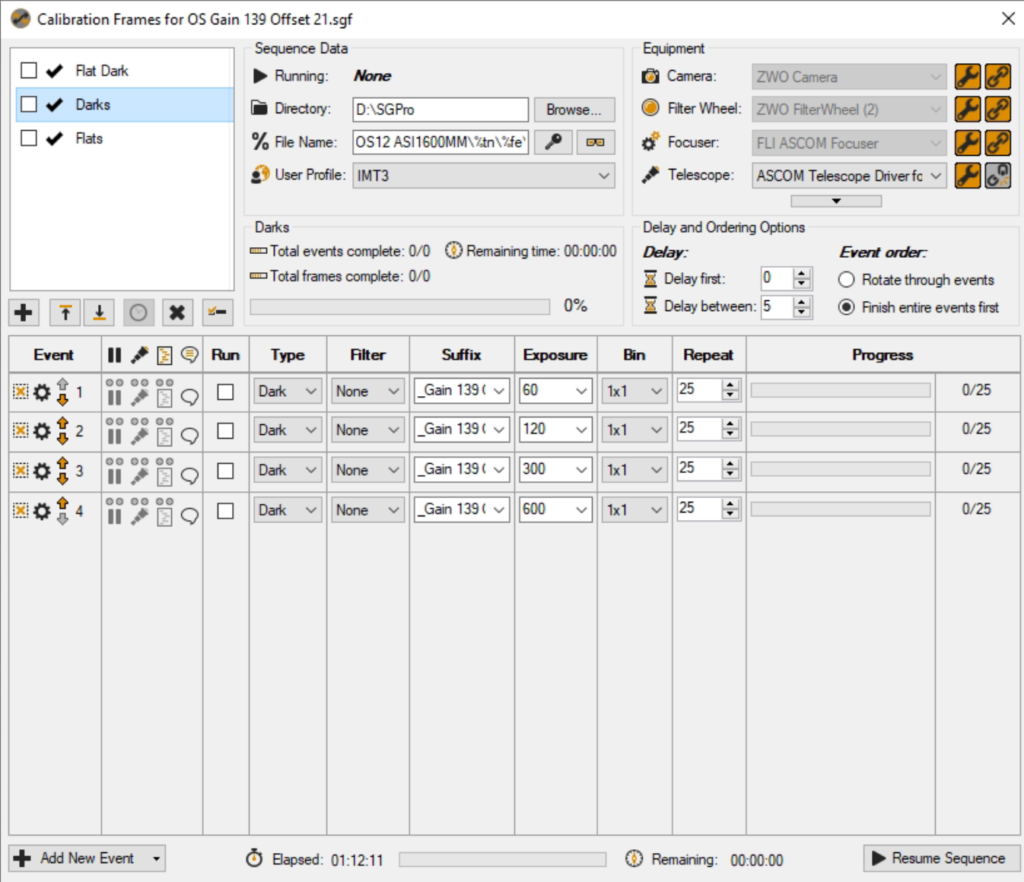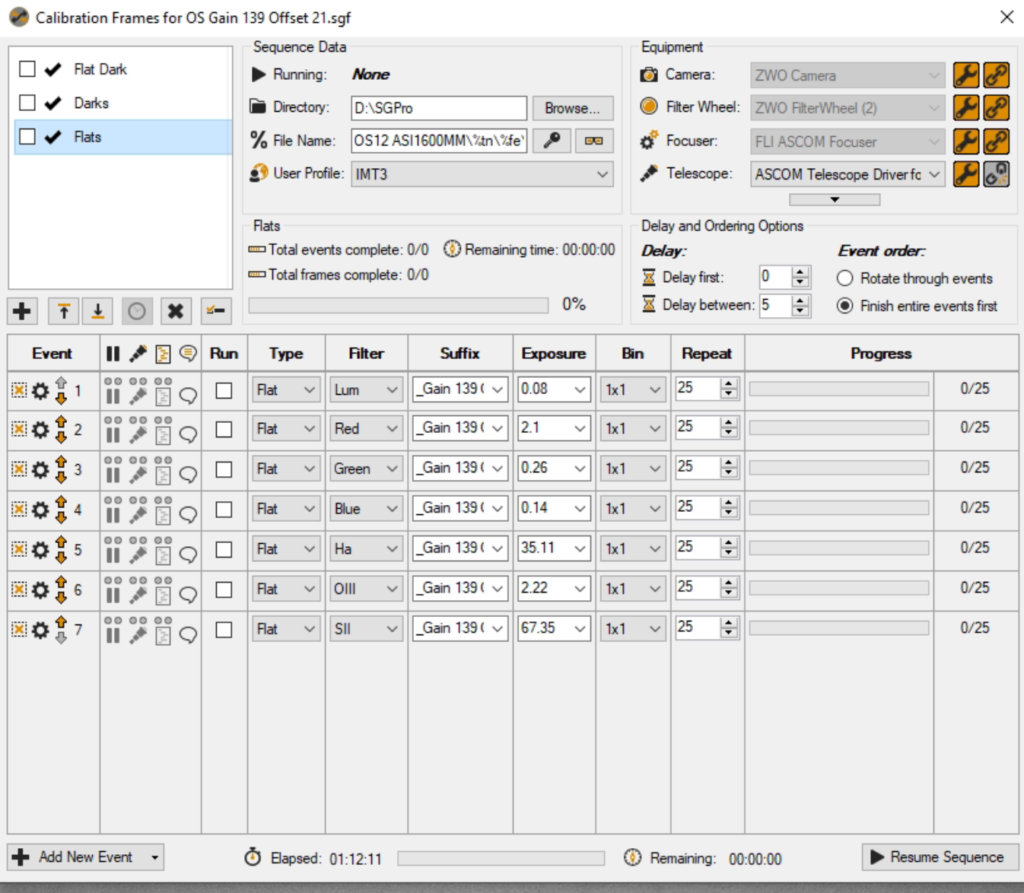 Finally I saved the sequence as calibration frames for OS Gain 139 Offset 21 so that it is now easy to pull this up and redo if needed. I also took Bob's advice and separated out the Flat Darks, Darks and Flats into different tasks. So tomorrow nights job is narrowband darks using this gain and offset followed by starting the new run for gain 75 and offset 12.