21st February 2021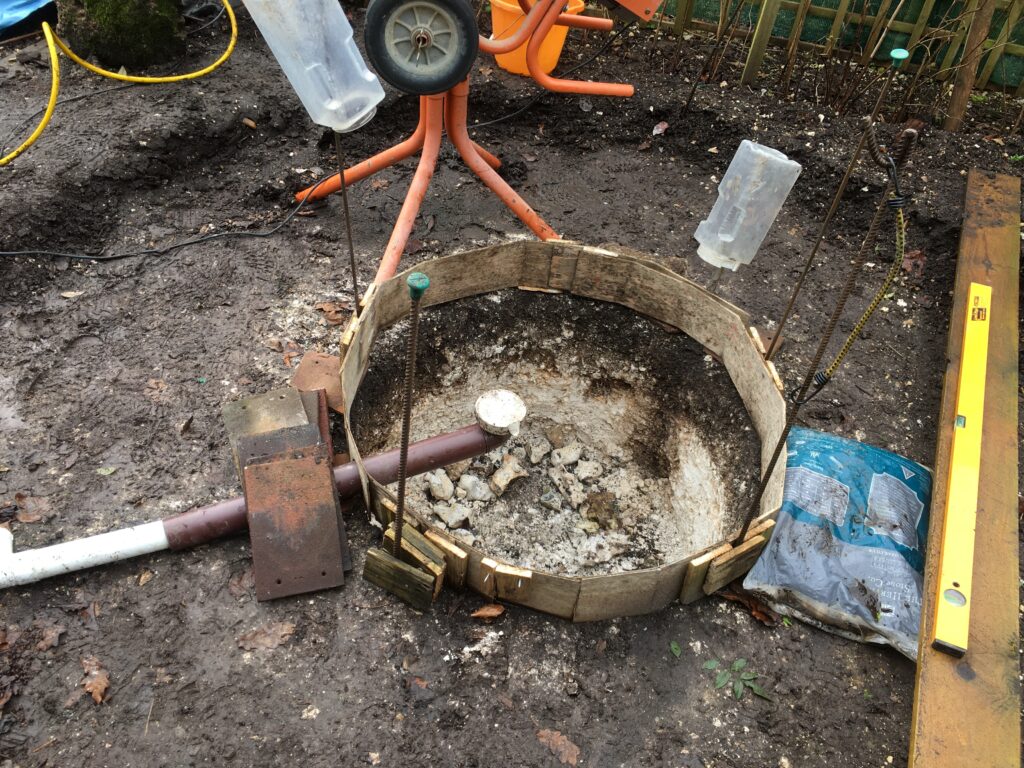 It's been slow going since January. Lots of cold weather, rain and broken ribs had stopped me in my tracks from concreting the pier block. However on 21st February I finally had warm enough weather and a lot of help from Luke to start pouring.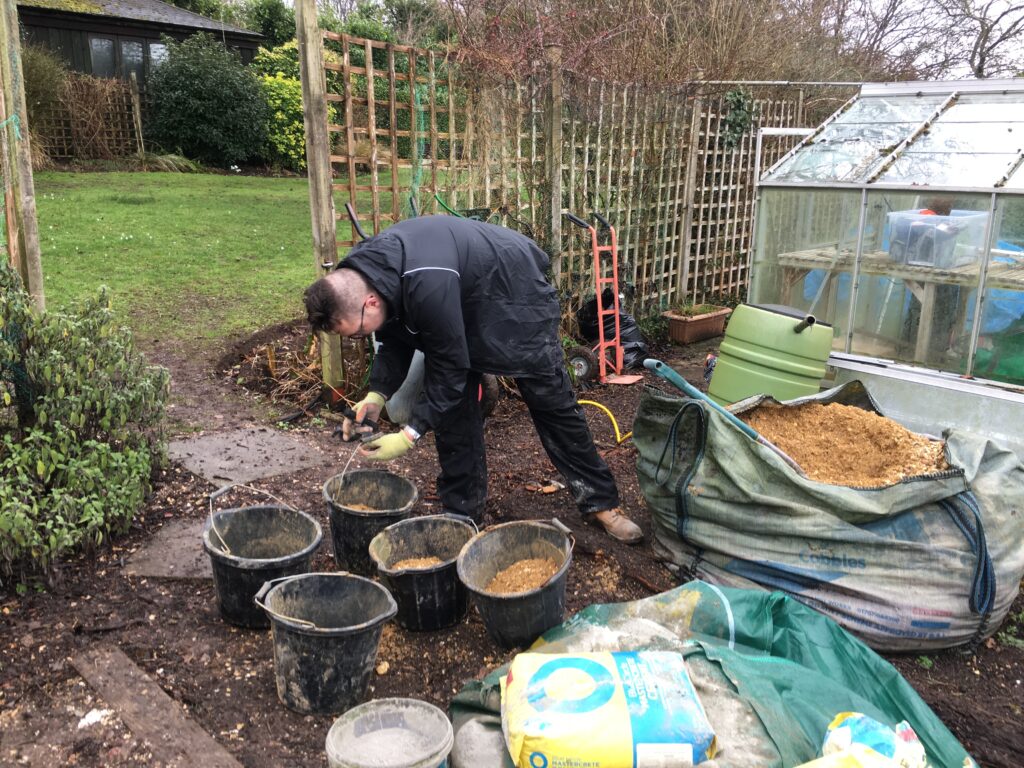 We placed some flint in the bottom of the hole to help reduce the amount of concrete needed and to push up against the chalk. We then started measuring the cement and ballast out. We used Bob's notes from our last concreting party which was 6 x 10kg buckets of ballast to 2 x 6kg buckets of cement. The water we used a bucket with a marker pen line on and then heaved it into the cement mixer.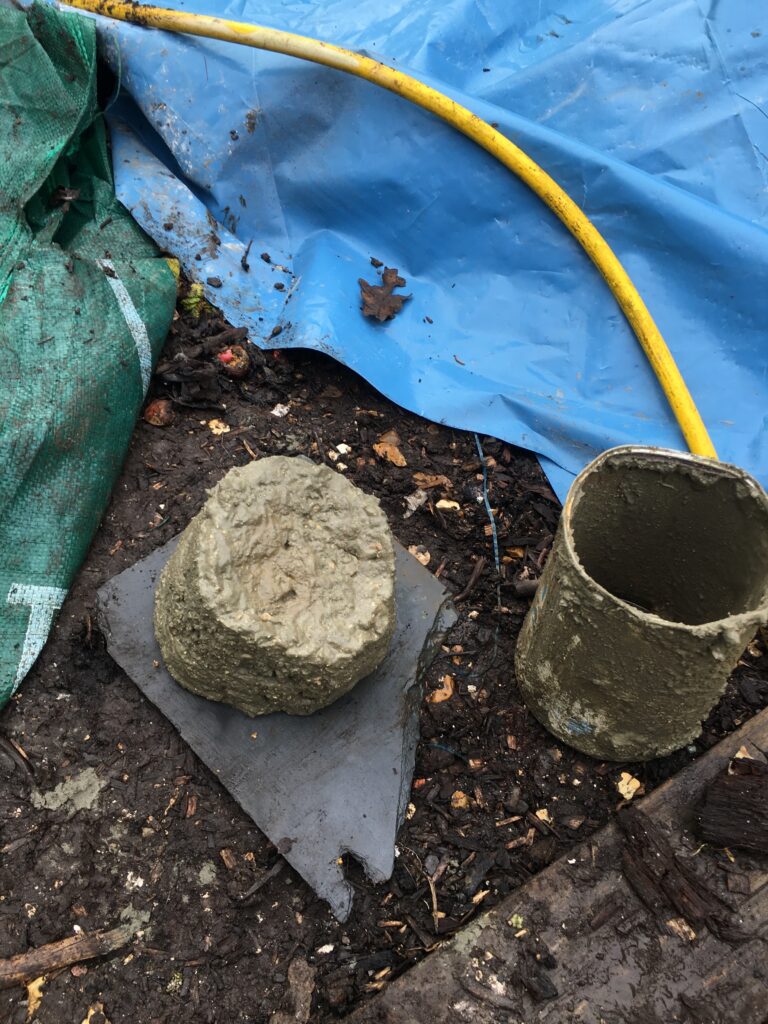 The first slump test was perfect. The first pour looked good too. 2 hours in and we were 2/3rds done and nearly up to the downpipes that is to be used for cabling.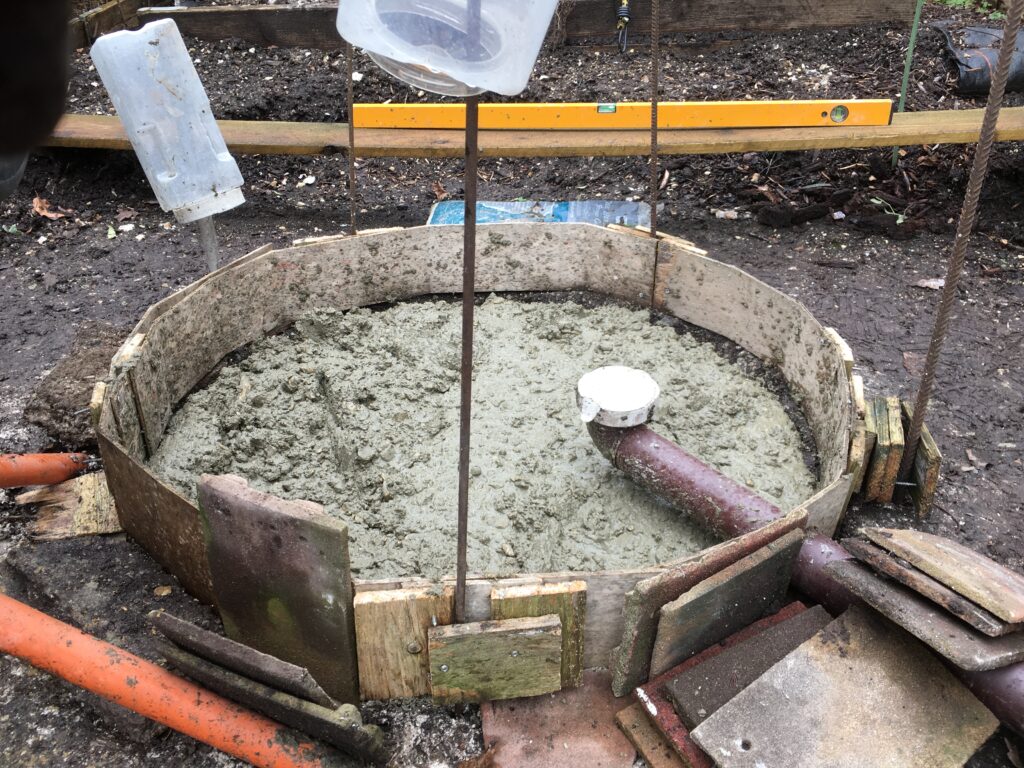 Before we started I made sure the wood former was level all the way around. This makes it super easy when pouring concrete, so as long as you pour to the top of the former it will be level as we proved on the final pour.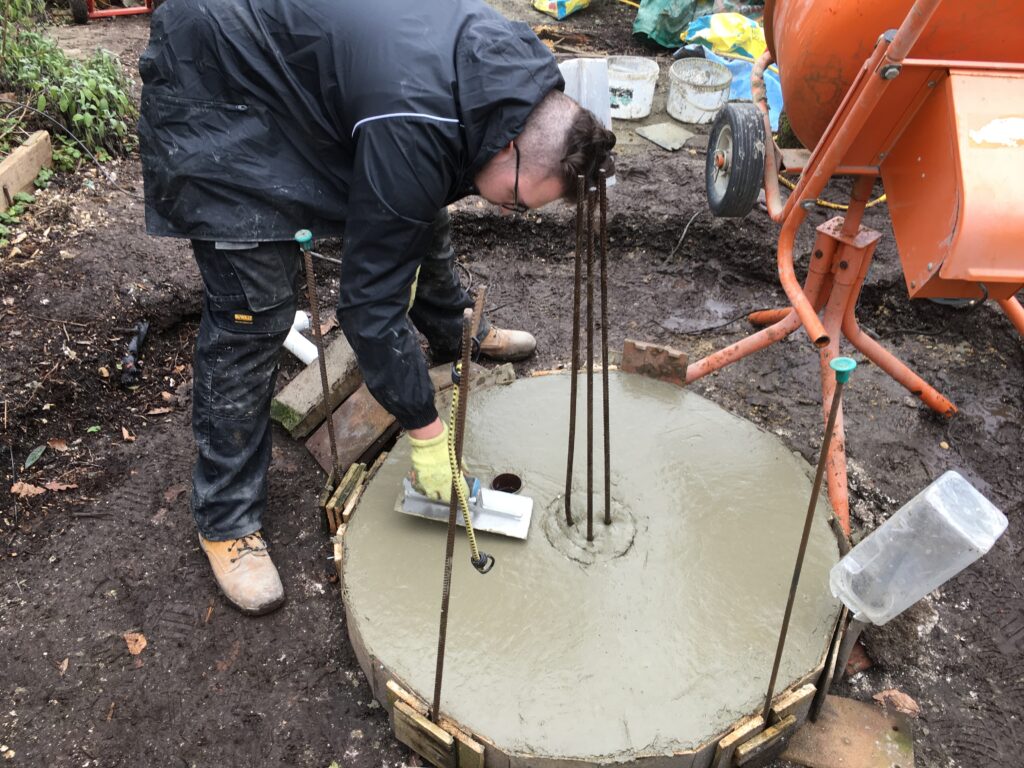 We then took 3 pieces of rebar that were lying around the garden and placed them where the pier would go. We performed a test fit of the pier housing, some air-conditioning duck so make sure the pier was central to the block. I must at this point thank Ian Piper who's idea it had been to put the concrete pier in. At a cost of around £50 for the material this would be far cheaper than the £1,000 pier I purchased in the past and the £500 not so great pier I purchased from Pulsar Observatories.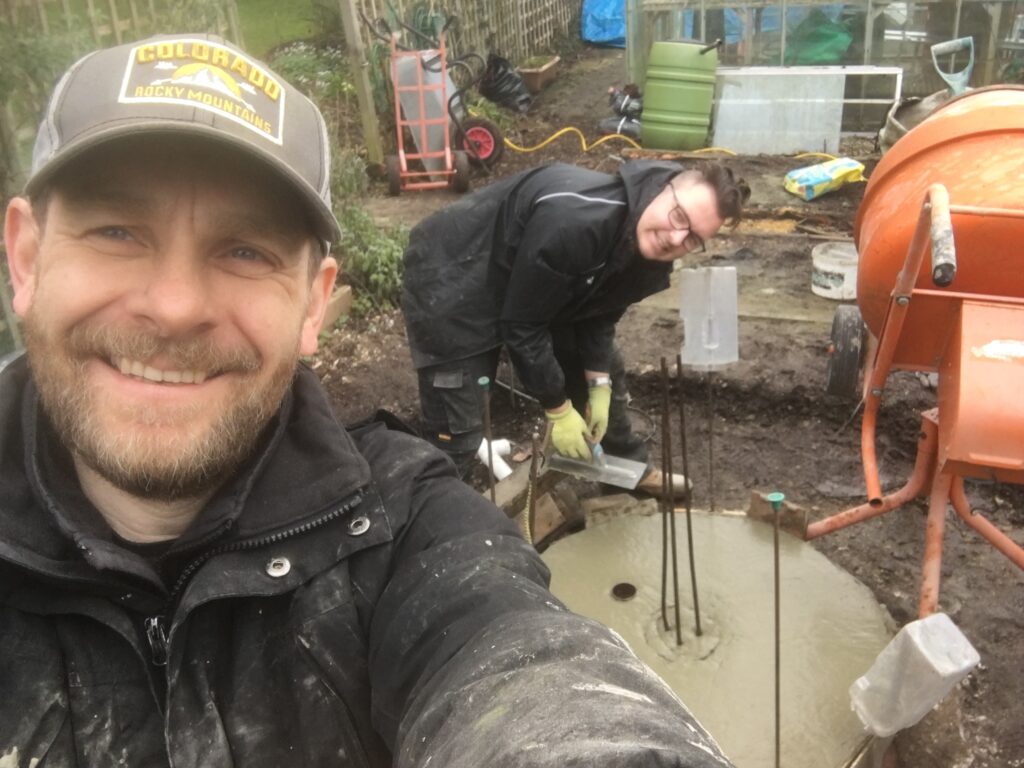 After just over 3.5 hours we had finished and that included the final brushing over the concrete to make it smooth. Thanks Ian for the pier suggestions, Bob for the mixer, Mark for the enthusiasm, Luke for the help, Nigel for the base design and of course Helen for putting up with me and my hobby. A good start, next stop was to concrete the dome base.