21st November 2020
So after the shortest time in a house, I have now moved to a much better astronomy home, surrounded by fields and forests, ancient woodland and with some of the darkest skies in the North Hampshire Downs. I am fortunate in my location, however less fortunate that the build of this observatory, unlike my other observatories is happening in the middle of a pandemic of Covid-19. This as you will see makes it extremely hard when you can't have astronomer friends over to help with the preparation and installation.
The move started to with the dismantling of IMT3 and in the final days at the previous house we dismantled the dome, at least at the time I could have some friends over to the garden to help with Mil Dave, Alan and Shane lending a much needed hand.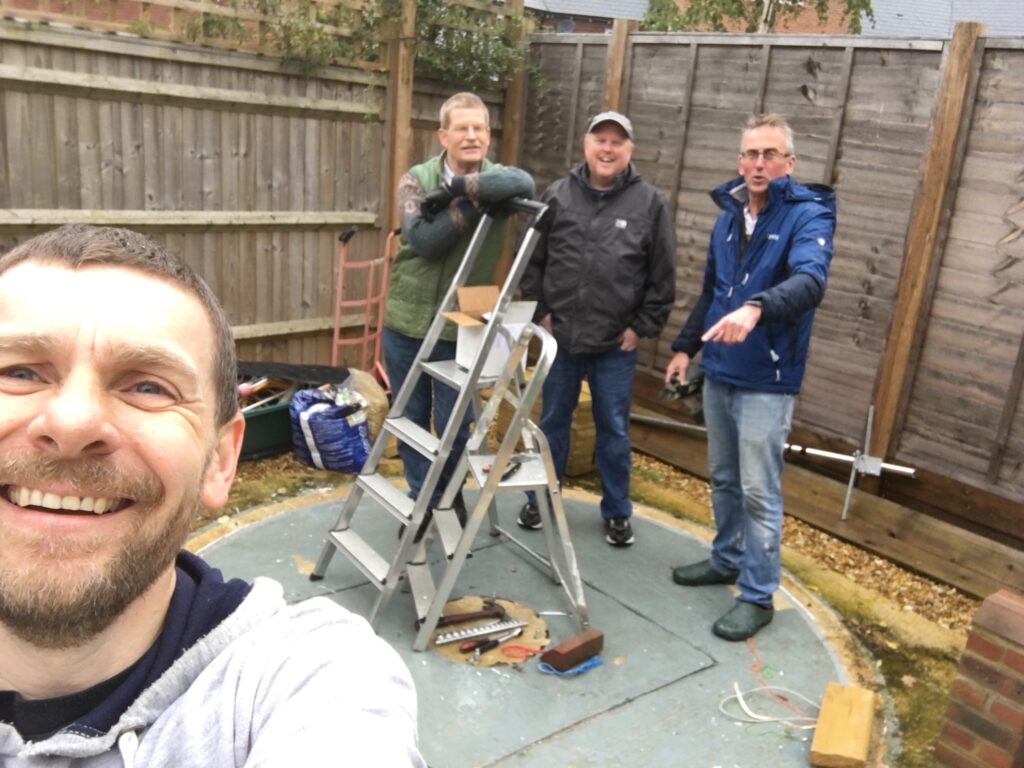 So on a quick dismantling, which was much quicker than constructing the astronomers put the dome segments on the lawn 🙂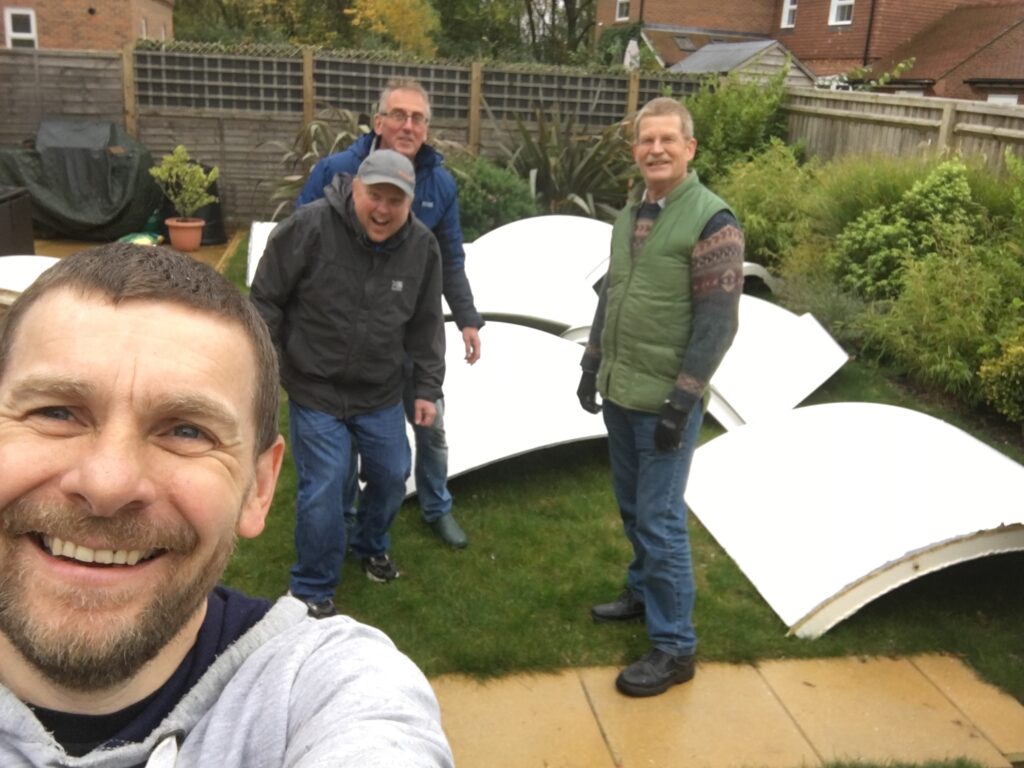 However as I found that night when a storm front came through, which caused me and my daughters boyfriend to get up after midnight to secure the dome segments in a more wind resistance piece of the premises.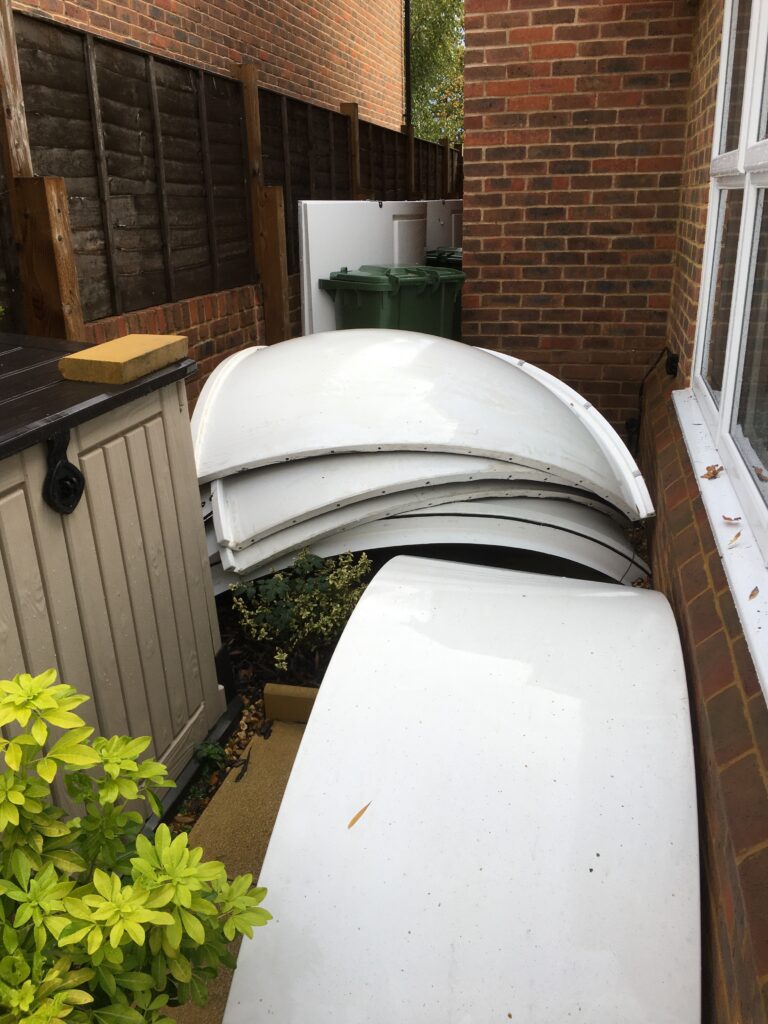 The following day Luke has had his first angle grinding lesson to take out the remains of the bolts and plugs which to be honest I think he really enjoyed.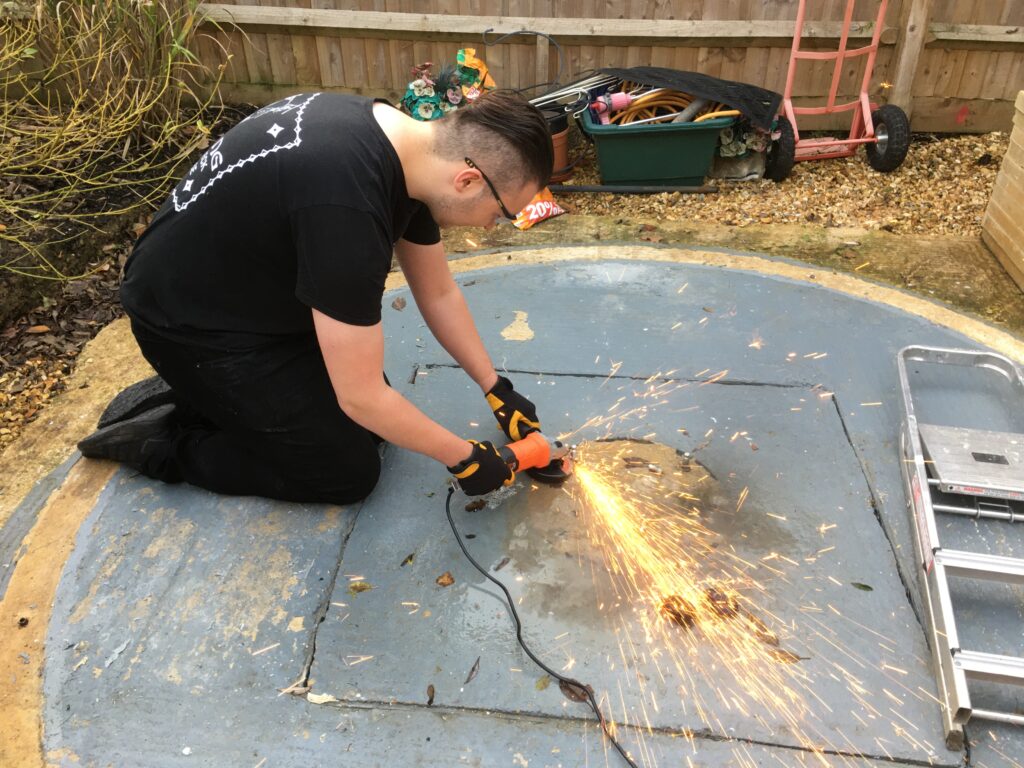 Then the moving day came and I put all the important scientific astronomy equipment in my old Landy to make sure it got there safely.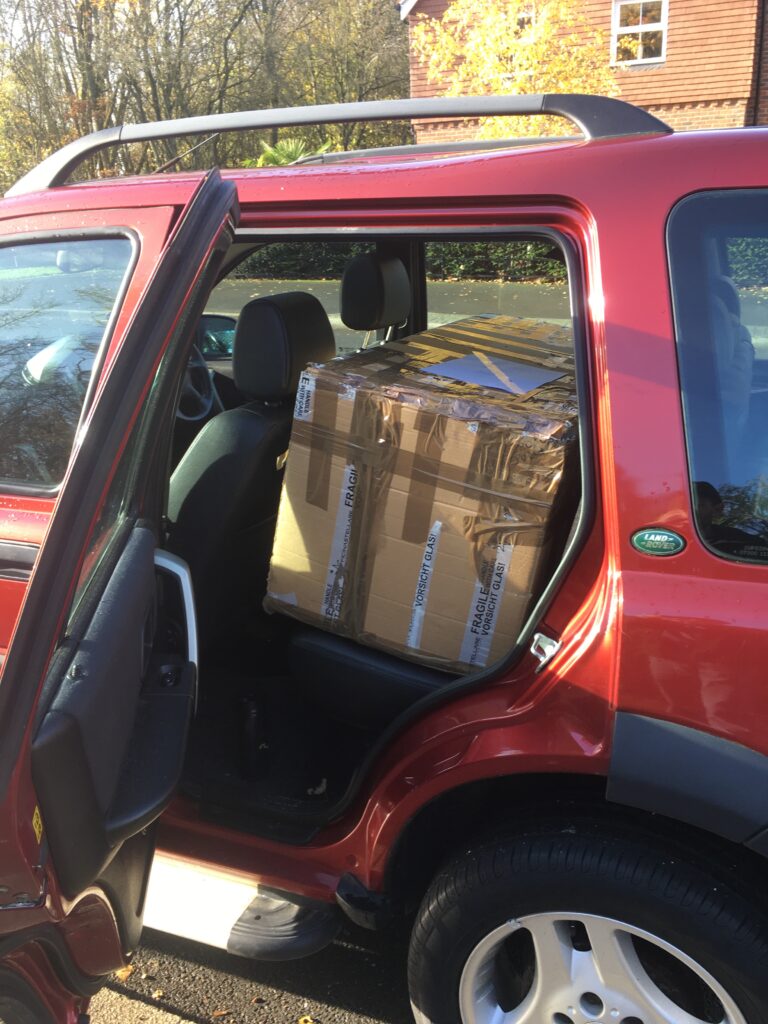 whilst the rest of the observatory went in a further truck kindly supplied for free by our removal company who are the best removal company ever! Thanks Camberley Removals!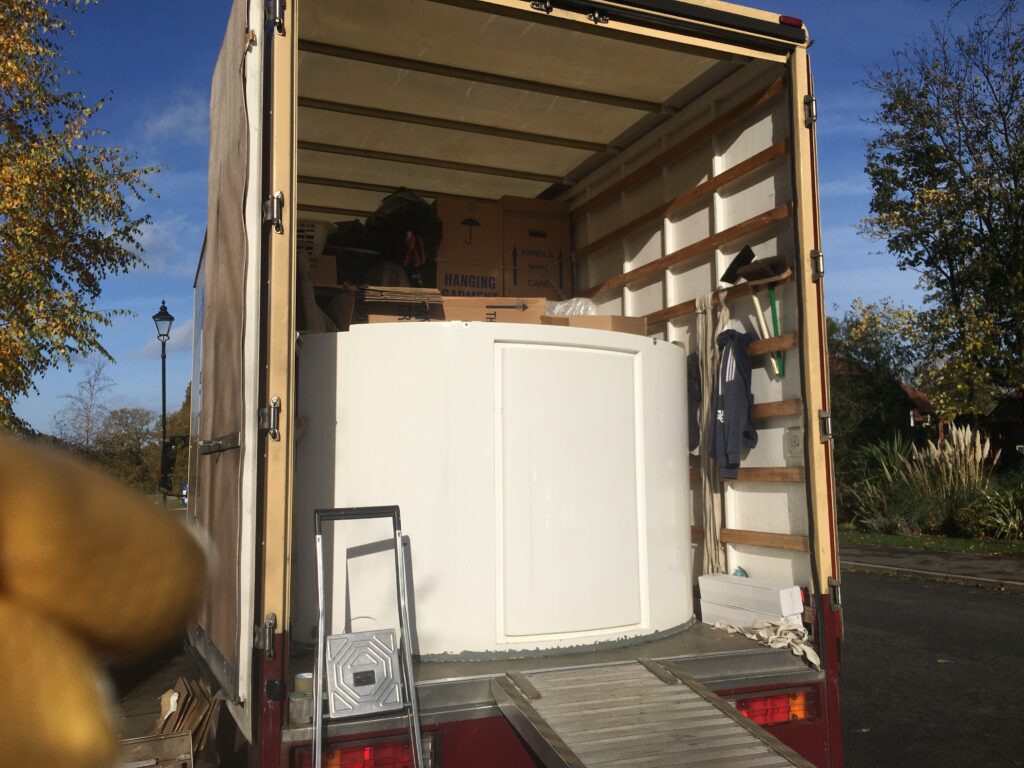 By mid November, some 4 months after we accepted an offer on the house I landed up with my new more astro friendly observing location surrounded by fields.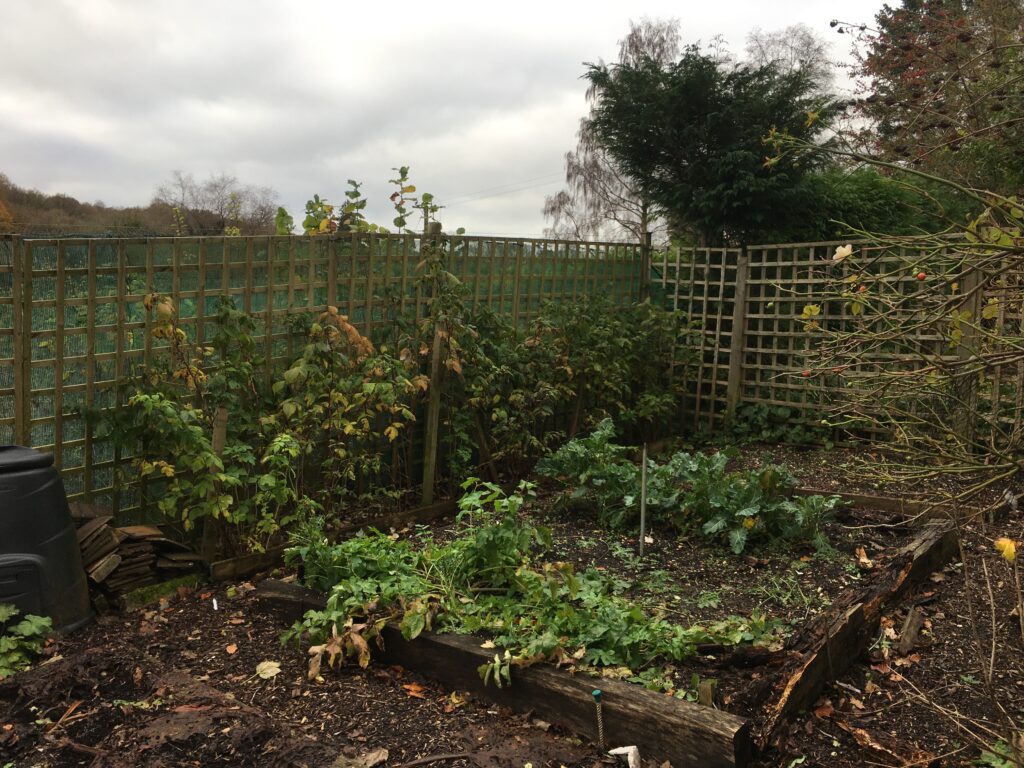 Next up is removal of the local vegetation and preparing the ground for concreting.