2nd December 2020
So now the work begins. How to turn a vegetable patch into an observatory. The first thing any good person does when moving into a house is perform a harvest! So we set about harvesting and found some rather large parsnips (which we have been having every Sunday lunchtime since) 🙂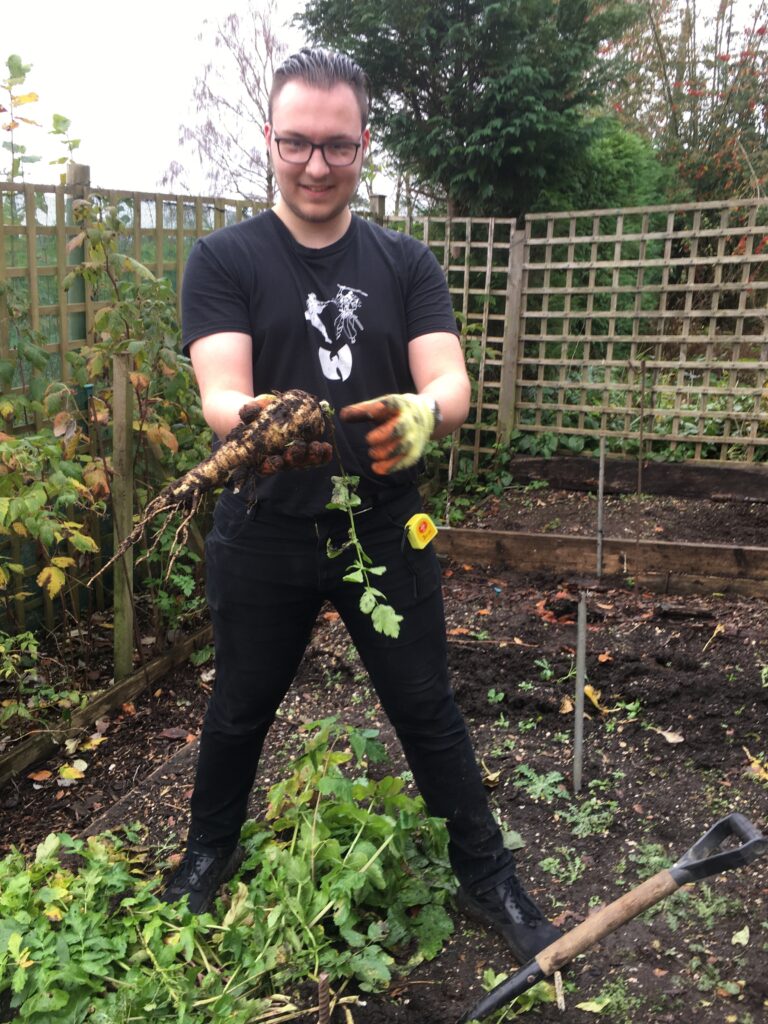 Once done, we removed the edging boards and marked out the dome diameter using the stakes we found in the garden.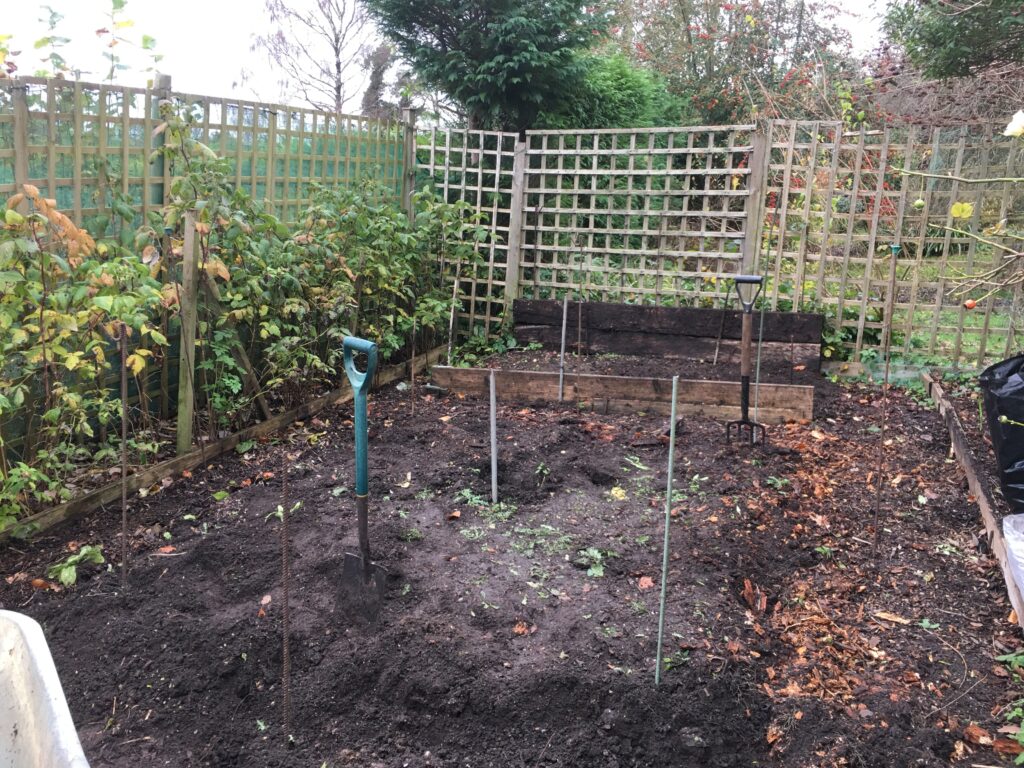 Once done I left Luke to dig the rest of the dome base out with a little help from my daughter and as you can see digging in a vegetable patch is rather easier to start with than hard ground due to years of using the land.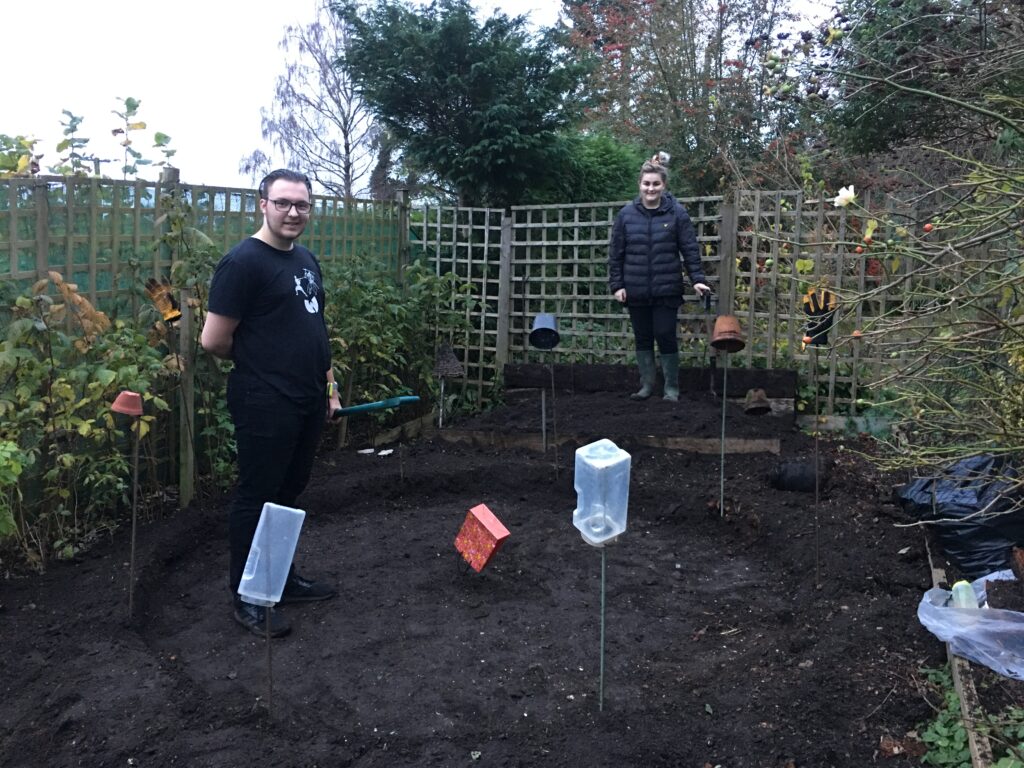 Okay, so that's the dome base which is a nice 6″ deep. Next, which was a slightly bit more problematic was to dig out the pier base through chalk to a depth of 65cm x 1m wide. Yes I know I am mixing my scales but that is because I can 🙂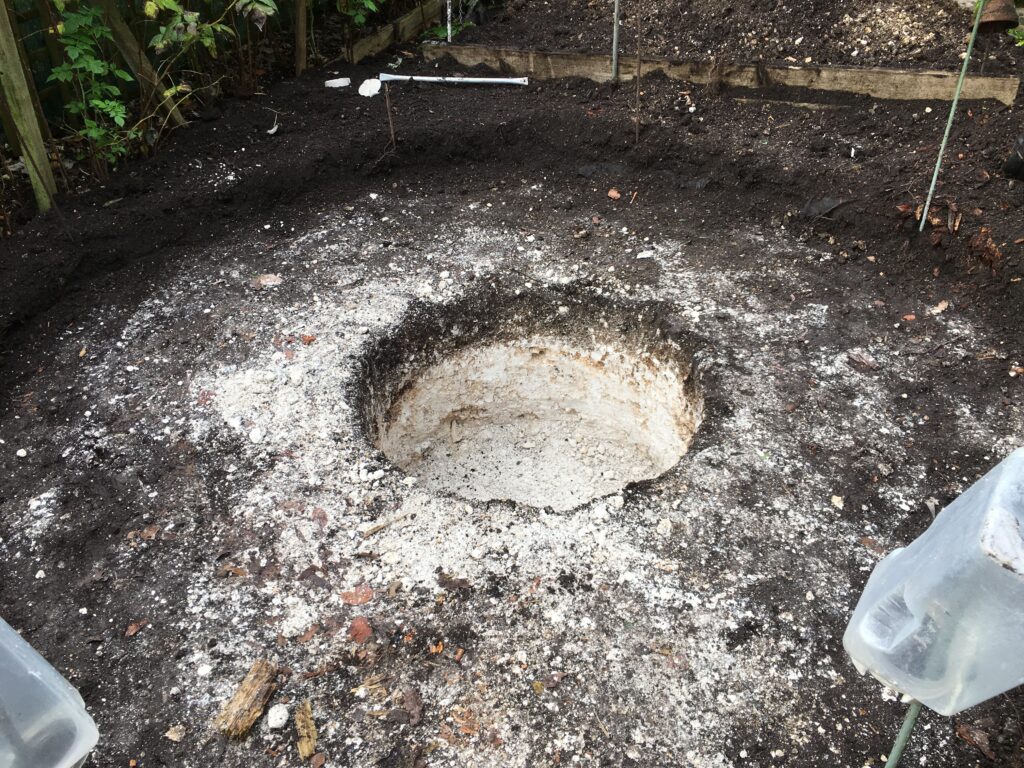 I then had to wait several weeks for the weather to improve before I could start creating the former for the hole.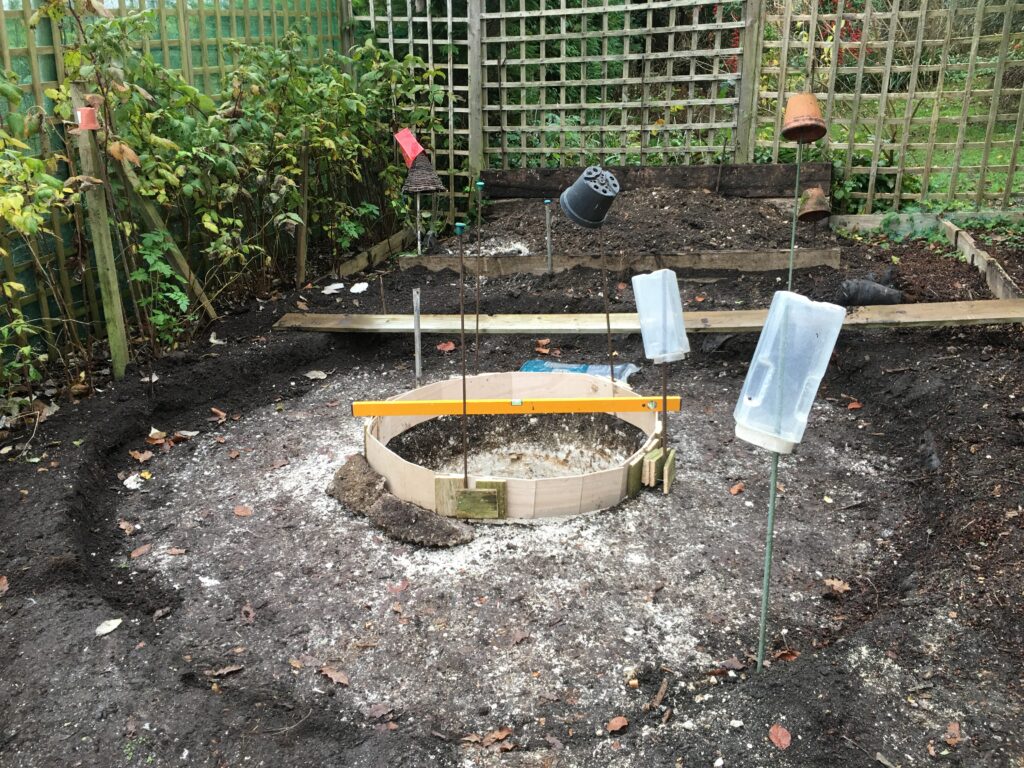 I must add at this point, that despite building and installing many domes before, I sought out the experience as one should, of another astronomer and friend, Nigel, who sent me a well prepared document of contracting a concrete base, that I have used as extra guidance on this dome build.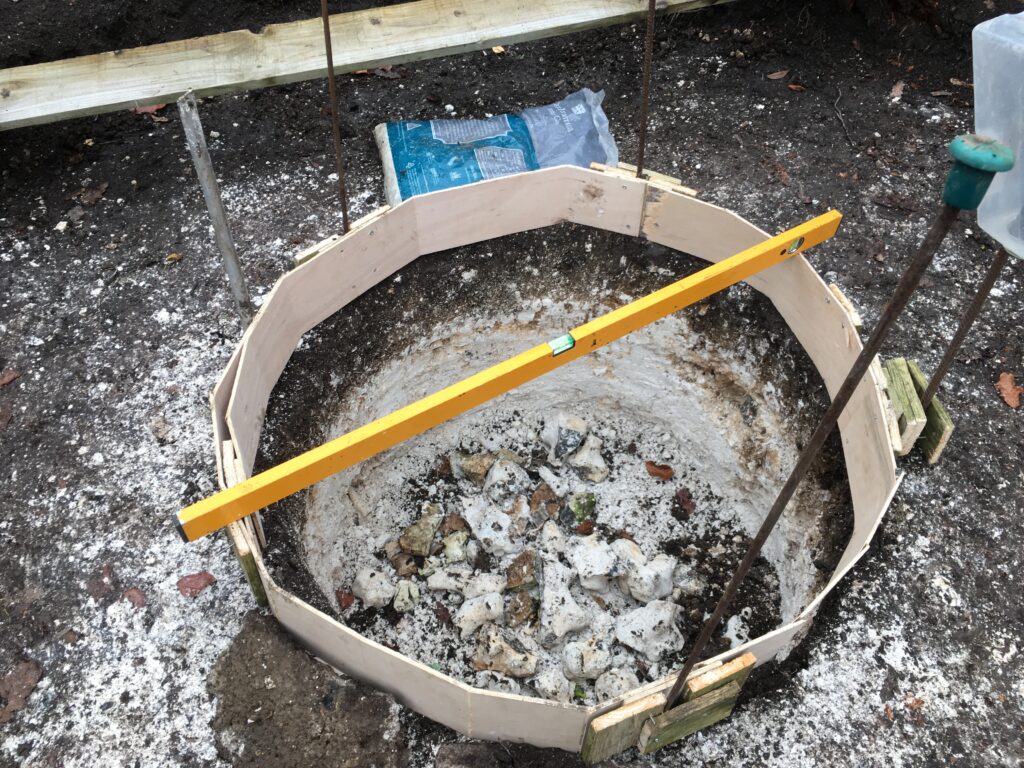 Next up will be more preparation for the foundations and connecting the electric and ethernet from the house some 100m away the way I have to run the cables!